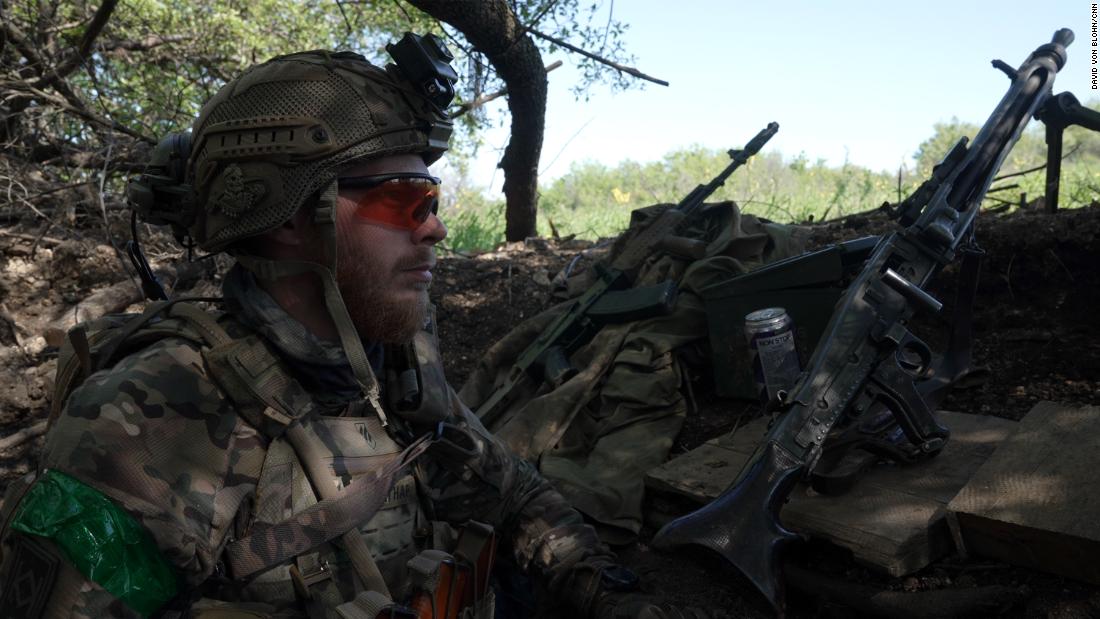 In a rare announcement of combat deaths of high-ranking Russian military officials, the Russian defense ministry said in its daily briefing Sunday that two of its commanders were killed on the battlefield in the Donetsk region in eastern Ukraine.   
The ministry did not specify when they were killed.   
"The commander of the 4th motorized rifle brigade, Colonel Vyacheslav Makarov, being at the forefront, personally led the battle," the briefing read.
Another commander who died, Colonel Yevgeny Brovko, the deputy commander of the army corps for military-political work, directed the actions of the personnel, being in "another sector of repelling enemy attacks." 
"During the battle to repel one of the attacks, Colonel Yevgeny Brovko heroically died after receiving multiple shrapnel wounds," the ministry said. 
The announcement comes as the ministry on Sunday said Ukraine has made "massive attempts to break through the defense of our troops to the north and south of Artemovsk," referring to Bakhmut by its Russian name.   
"All the attacks of the Armed Forces of Ukraine (AFU) have been repelled. There has been no breakthrough in the defense of Russian forces," the statement read.   
Meanwhile, the Ukrainian military reported in an update on Sunday that Bakhmut and Maryinka in eastern Ukraine remain the "epicenter of fighting."   
"The enemy continues to focus its main efforts on the Lyman, Bakhmut, Avdiivka and Maryinka directions. In total, about 30 combat engagements took place in the above-mentioned areas over the last day," the military added.    
"The likelihood of missile and air strikes throughout Ukraine remains high," it said.