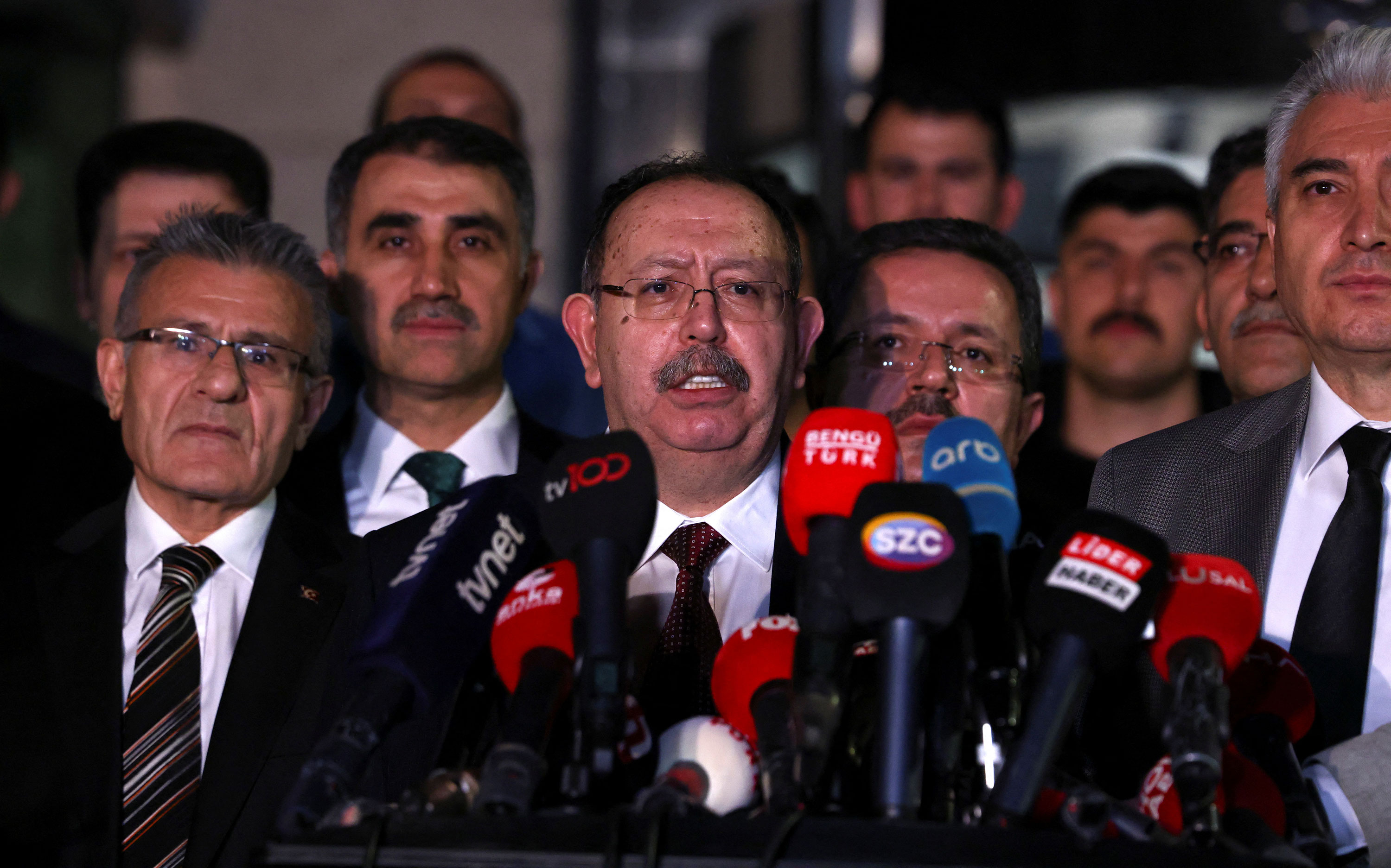 President Recep Tayyip Erdogan is leading the polls with 91.93% of the votes counted so far, the head of Turkey's Supreme Election Council said early Monday.
In a televised speech, council chief Ahmet Yener said Erdogan had received 49.49% of the vote, while his main challenger, Kemal Kilicdaroglu, received 44.79%.
The third presidential candidate, Sinan Ogan, an ultra-nationalist allied with Erdogan, has received 5.29%, Yener said.
Votes are still being counted, Yener emphasized.
If no candidate wins a majority, they will go to a second vote — which would be a first for Erdogan.