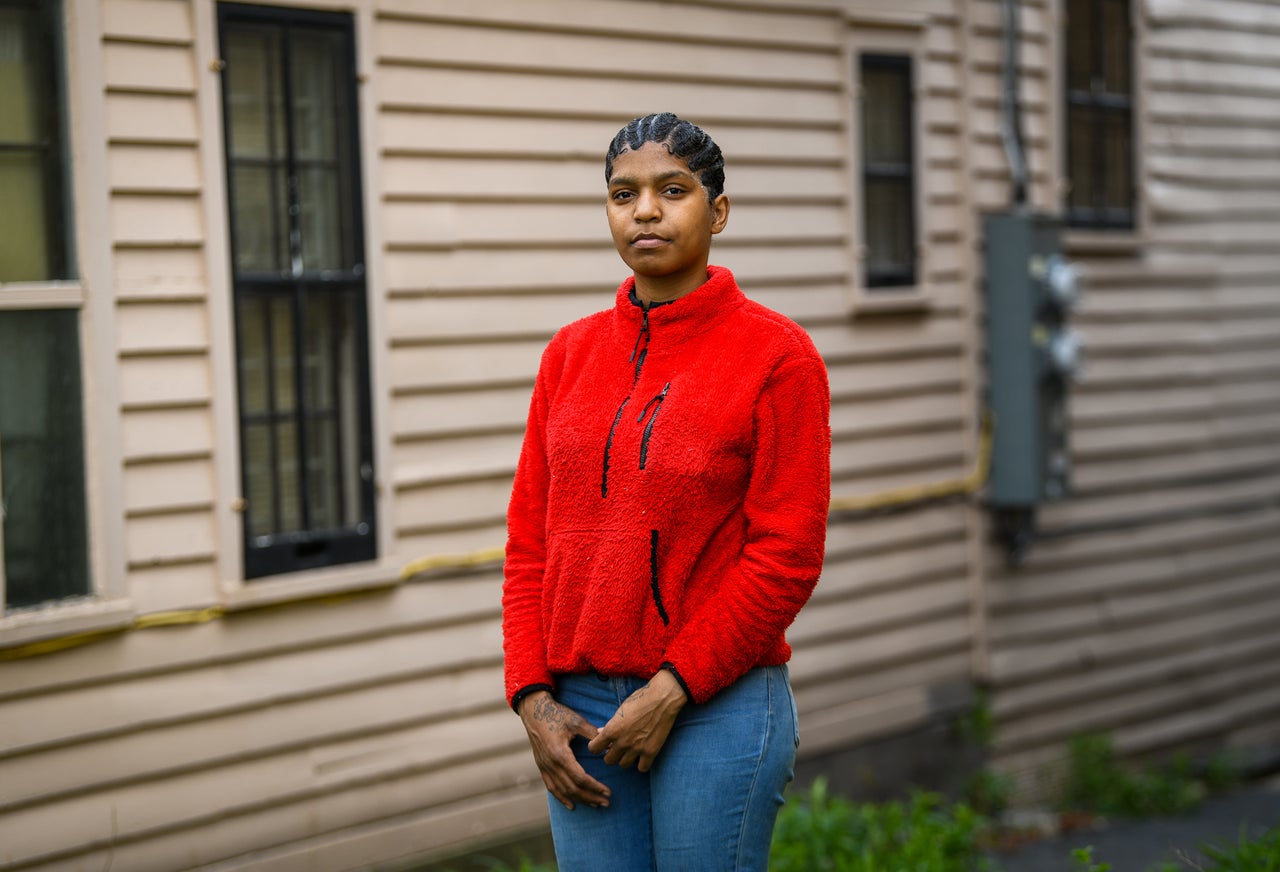 One year ago, Brooklyn Hough was a cashier at Tops Friendly Market, located on Buffalo's east side. She was 22 years old and working to support her two children. Hough was just going out for her lunch break on a typical, quiet Saturday.
Then Payton Gendron arrived at the store. He carried out a racist shooting spree that would shock the nation and traumatize the city.
Hough heard gunshots and then screaming. At first, she thought the store was getting robbed. She fled through the back of the store.
"I did not see the killing, but I did see the bodies," Hough told HuffPost.
She tried to call her boyfriend but his phone was dead, so she called her mother. Her mother could hear other people screaming, too.
Gendron murdered 10 Black people and injured three others. In his 180-page manifesto, the 18-year-old said he was fighting back against the "Great Replacement," a dangerous white supremacist ideology that claims the government and Democrats are deliberately replacing ethnic Europeans with non-Europeans to gain political and cultural advantage.
In February, a state judge gave Gendron 11 consecutive life sentences without the possibility of parole. Right before the judge handed down his sentence, a family member of one victim berated the shooter and another man lunged at him, which temporarily halted the proceedings.
For Hough and others in Buffalo, the shooter's calculated acts of violence caused pain that will exist for generations in the community. The May 14 shooting is remembered by local activists as "514."
The grocery store shut down after the killings, though it's now open. Hough had to find other ways to pay her bills and support her young children, so she took another job working as a cashier elsewhere. Along the way, she became a part of a support group with local activist Myles Carter and others that discusses demands on behalf of the massacre survivors and help for their predominantly Black community.
Hough and Carter both remember when President Joe Biden came to town in the days after the tragedy. He talked with the family members who lost loved ones and the people who were injured, though Hough wishes he had met with other people who were in the store, too.
Ten days after the shooting, another 18-year-old went to Uvalde, Texas, and fatally shot 19 children and two teachers inside a school. Seventeen others were injured but survived the attack. National attention quickly turned to Texas.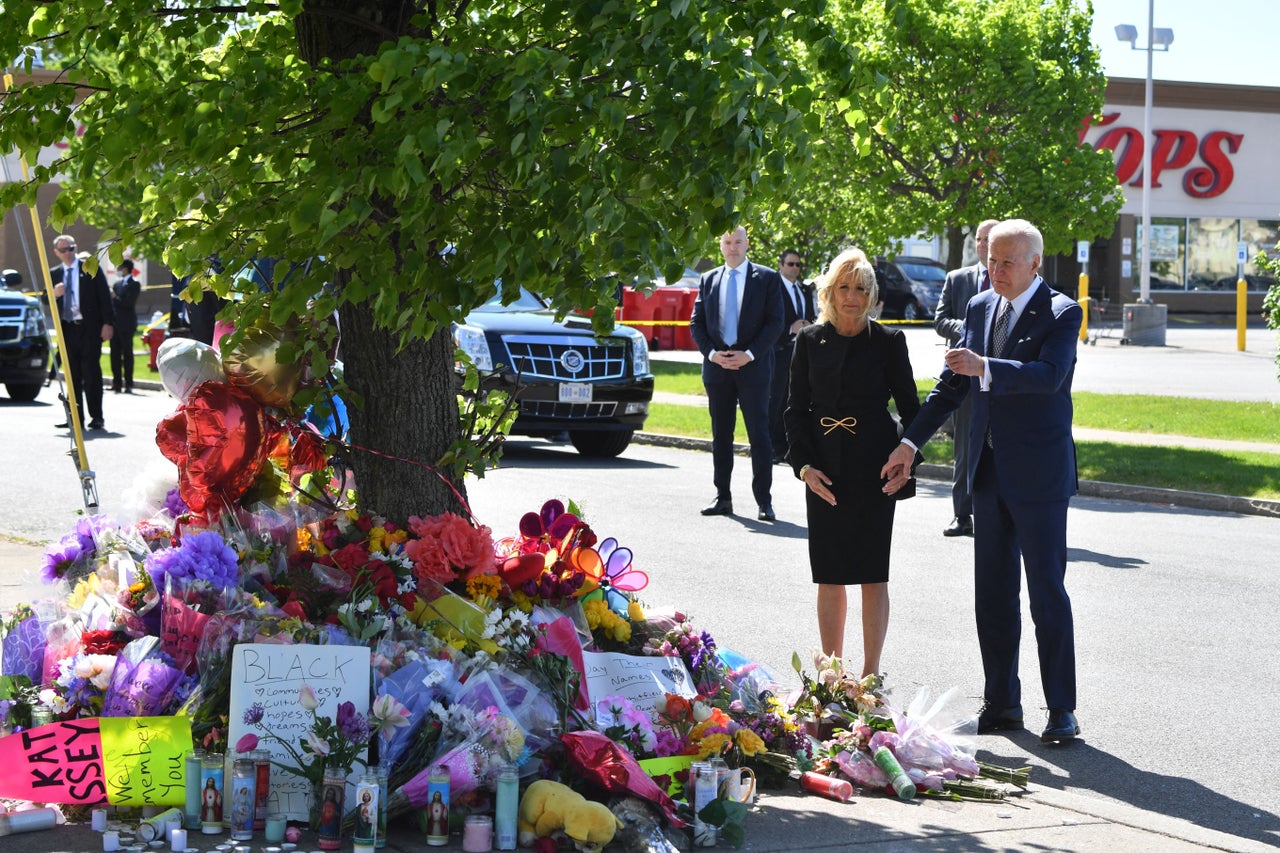 Carter says that Black people and Black communities have been terrorized for years — and that locking up the killers, while necessary, isn't enough.
"For us, Payton Gendron is the person who injured us. But Payton Gendron is a foot soldier in the sea of white supremacy. We don't have any real justice here because he is one of many. And you can see it happening in history over and over again," he said.
Racism existed in Buffalo long before Gendron — he wasn't even the first killer to target the city's Black population.
Four decades ago, a serial killer preyed on Black men in the city, despite residents' pleas for police to connect the dots and stop the violence. Beginning in 1980, a man named Joseph Christopher slayed men with a .22 caliber pistol, seemingly at random except with regard to their race — they were all Black men.
Local Black leaders called on city officials to investigate the killings as a conspiracy, but members of law enforcement were still working to draw connections between them.
The killings caught the attention of national civil rights activist Rev. Jesse Jackson at the time, who was working with his Rainbow PUSH Coalition. Jackson came to Buffalo to meet with more than 600 Black residents in the area.
During the funeral for one of the victims, a carload of white people drove by showing a mannequin with red-painted head wounds and threw red paint on the victim's funeral hearse.
Christopher was ultimately arrested for killing a 14-year-old Black boy and three men, though he was suspected of many other murders, including those of some Black men who were mutilated or even had their hearts ripped out.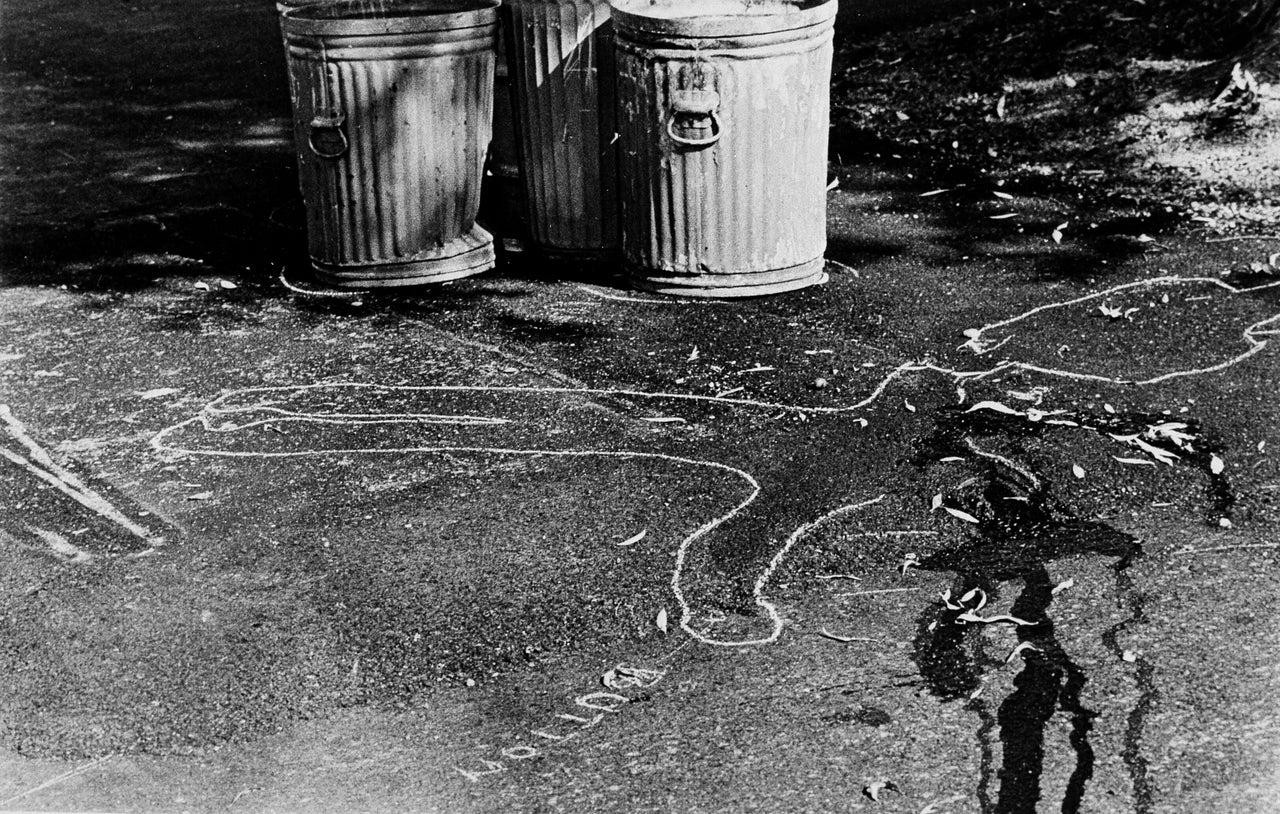 To this day, the city is plagued by instances of racism, including some emanating from the Buffalo police. In 2006, a Black officer named Cariol Horne was fired from the department and lost her pension after she stopped a fellow officer from choking a Black man while he was handcuffed.
Fourteen years later, in the aftermath of George Floyd's murder, Buffalo would adopt what would become known as "Cariol's Law," which requires officers to intervene if another officer is using excessive force.
More recently, Buffalo Police Capt. Amber Beyer was named in a lawsuit and reassigned within the department after Black staff said she went on a racist tirade. The suit describes Beyer launching into a 20-minute rant and saying that Black men were all unfaithful to their wives and that Black people commit more crime than white people.
"White officers get PTSD from working in Black neighborhoods — like the East Side of Buffalo — but Black officers do not because they are used to violence and Black people commit more violent crime than White people," Beyer allegedly said, according to the lawsuit.
The lawsuit also alleged that Beyer discriminated against Black employees by offering overtime hours to white officers with the least seniority to attend conferences and events.
Beyer was reassigned within the department and admitted to violating its rules and regulations after she received a 30-day unpaid suspension. She took implicit bias training following an internal affairs review.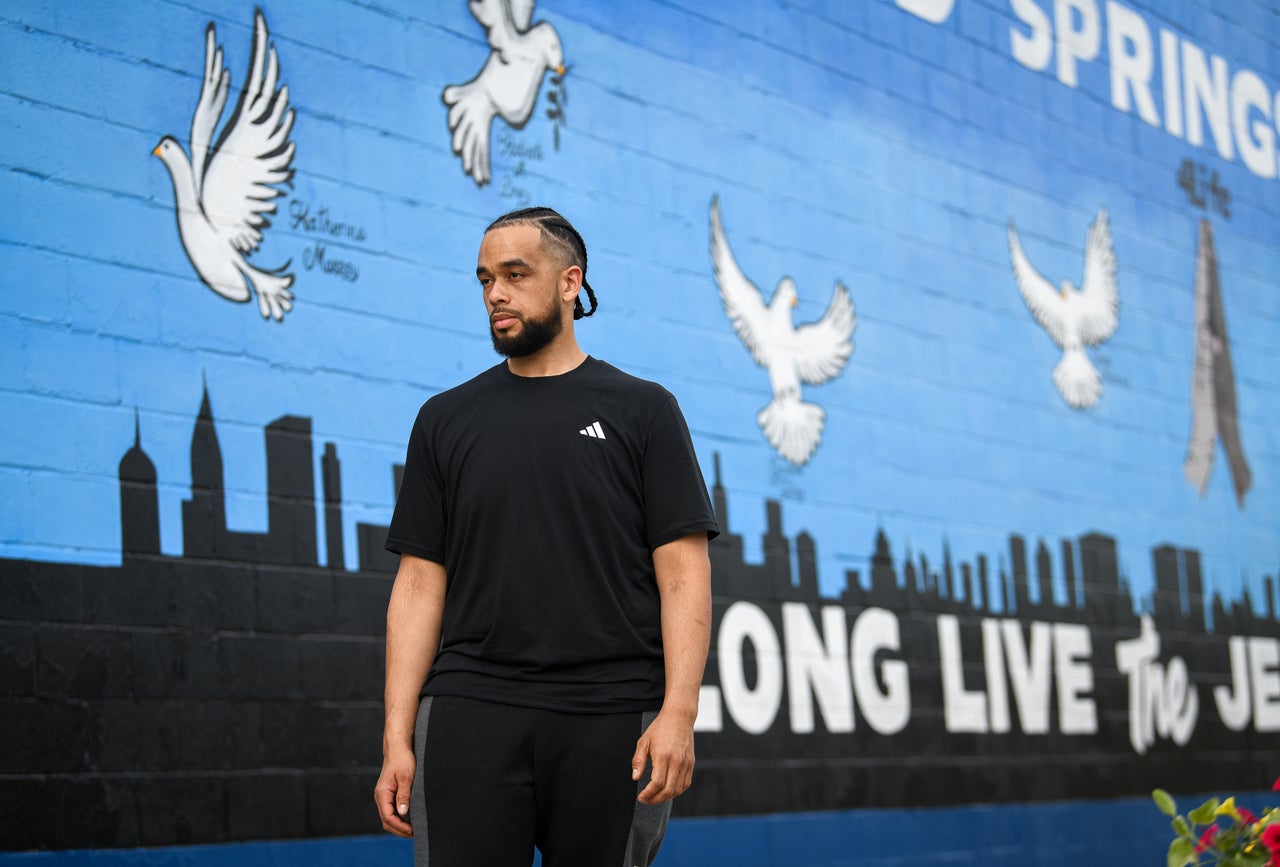 Carter himself is suing the city's police department after police tackled and arrested him while he was being interviewed by a local television station in June 2020 amid protests following the murder of George Floyd and Breonna Taylor. The video went viral and Carter was charged with obstruction of governmental administration and disorderly conduct, though those charges were dropped the following month.
Carter does not believe there was any change in his city after the mass shooting. "The people who are dealing with the tragedy of 514 are still locked in their houses and not working," he said.
Carter and Hough want financial and mental support for survivors, reimbursement for purchases made at Tops on the day of the shooting and support for self-defense training.
While Hough was working at Tops, the state increased the minimum wage to $13.20, but it still was not enough to make ends meet. She would like Buffalo Public Schools, the school district from which she graduated, to get much more attention and money.
Five city schools were recently included on a list of underfunded and high-needs schools in the state, according to a report from the New York State Education Department. (In March 2021, Democratic New York Rep. Brian Higgins announced Buffalo schools would receive $814 million plus an additional $232 million from the American Rescue Plan.)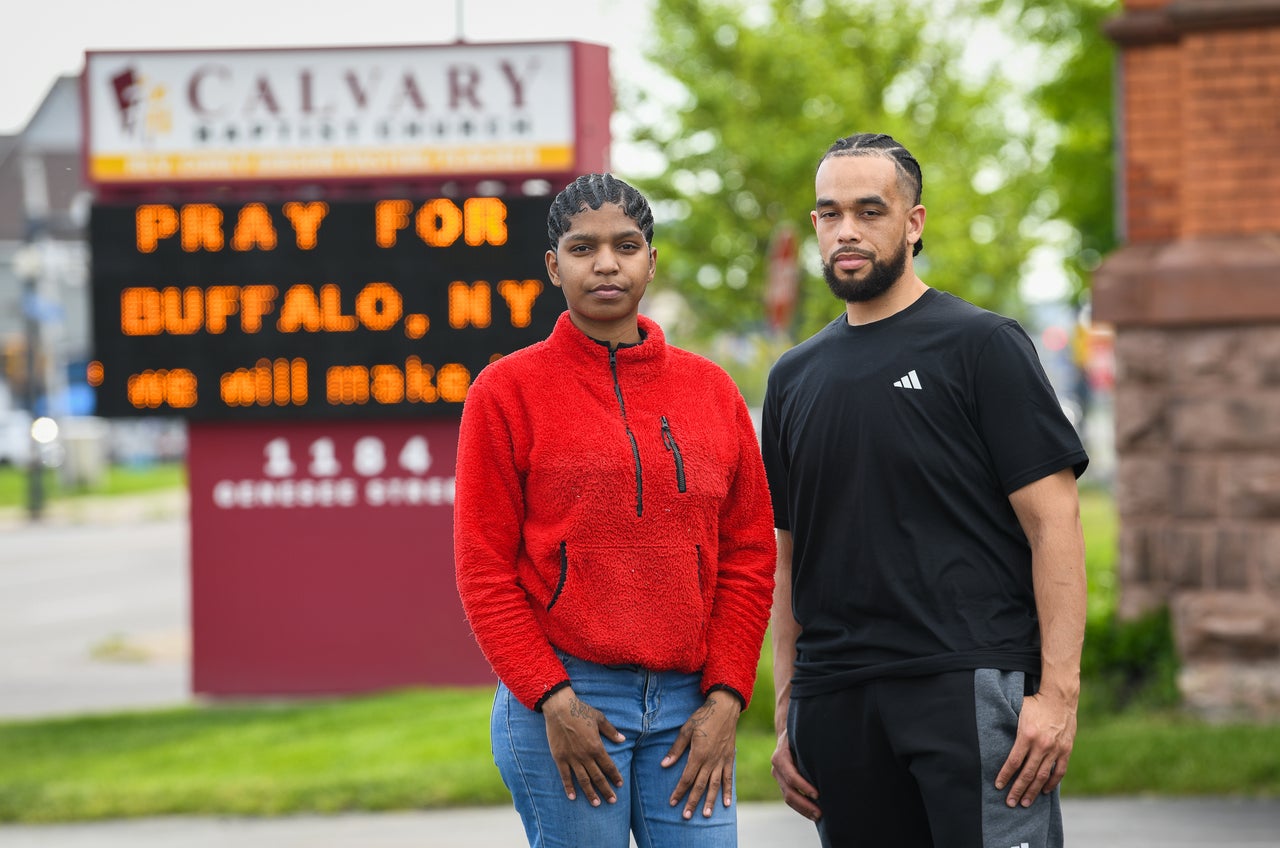 Meanwhile, Hough harbors a deep worry that more young white males are being influenced by racist mass murders.
"These kids are getting these ideas that they don't like Black people. There are evil people in this world waking up and wanting to kill people. Taking mothers, fathers, sisters, brothers and uncles from their family. And it is happening too much," Hough said.
She said that if people make it out of Buffalo, that is an accomplishment. She and other survivors and activists are calling for more work opportunities for Black people.
"If you get out of Buffalo and you are successful, kudos to you," Hough said. "I feel like the state and government designed Buffalo to be like this; no one is motivated to try to make it."
And she is still waiting for the government to do something about gun violence in the country.
"This is America, this is what they do. Before this, there was another one and another one. And it is the same cycle, nothing being done for people and nothing being done for gun violence."