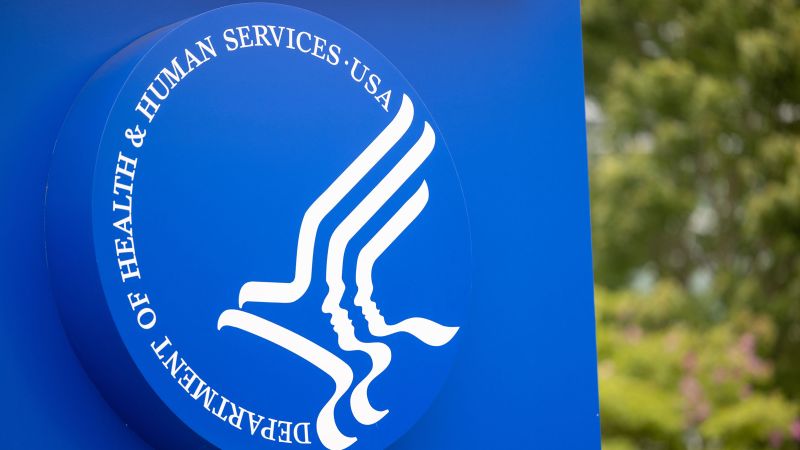 An unaccompanied Honduran teen housed at a Florida shelter died Wednesday while under the care of the US Department of Health and Human Services' Office of Refugee Resettlement, according to a congressional notice obtained by CNN on Friday.
HHS is charged with the care of unaccompanied migrant children and places children in shelters nationwide. The 17-year-old was initially placed at Gulf Coast Jewish Family and Community Services in Safety Harbor, Florida, on May 5, the notice said.
The teen was taken to Mease Countryside Hospital in Safety Harbor Wednesday morning after being found unconscious. He was pronounced dead an hour later despite resuscitation attempts.
The minor's parents and sponsor have been notified, according to the notice. An investigation by a medical examiner is underway and ORR said it will continue to receive more information on the death from the care provider.
In a statement, HHS said it was "deeply saddened by this tragic loss" and that it was in touch with the teen's family. A medical examiner investigation is underway, the department said.
White House press secretary Karine Jean-Pierre similarly mourned the teen's passing and said, "our hearts go out to the family." She directed specific questions about the case to HHS.
Eduardo Enrique Reina, the foreign minister of Honduras, expressed his condolences in a tweet on Thursday.
"The Government of Honduras, through the Embassy in Washington, is in contact with the family and has asked the ORR and HHS to carry out an exhaustive investigation of the case to clarify this and get full accountability if anybody is responsible," he said.
HHS had 8,681 unaccompanied children in custody as of Wednesday. The number fluctuates daily and hit a high of more than 14,000 during the surge of unaccompanied children in 2021.
Another unaccompanied migrant child died in US government custody in March

An unaccompanied migrant child died in the custody of HHS in mid-March, according to a congressional notice obtained by CNN.
In its notice, HHS described the 4-year-old child from Honduras as "medically fragile," adding that the girl had been admitted to the Bronson Methodist Hospital's pediatric intensive care unit in Kalamazoo, Michigan, after a cardiac arrest event.
"Upon admittance, the PICU physician reported to ORR's Division of Health for Unaccompanied Children that the child was showing no signs of brain activity," the notice said.
"Based on this result, the PICU physician planned to wait 24 hours and then begin the process to evaluate her for brain death. This required two separate brain death examinations, completed between 12 and 24 hours apart. The first of these examinations took place at approximately 3:00 a.m. on March 17, 2023. As the second test could not be completed due to the child's unstable condition, a blood flow test was completed and confirmed brain death," it continued.
The 4-year-old was declared dead that day. Her biological father was by her side and informed of her condition and plan of care, according to the notice. Congress was notified shortly after her death.
CNN's Rosa Flores, Florencia Trucco and Rebekah Riess contributed to this report.