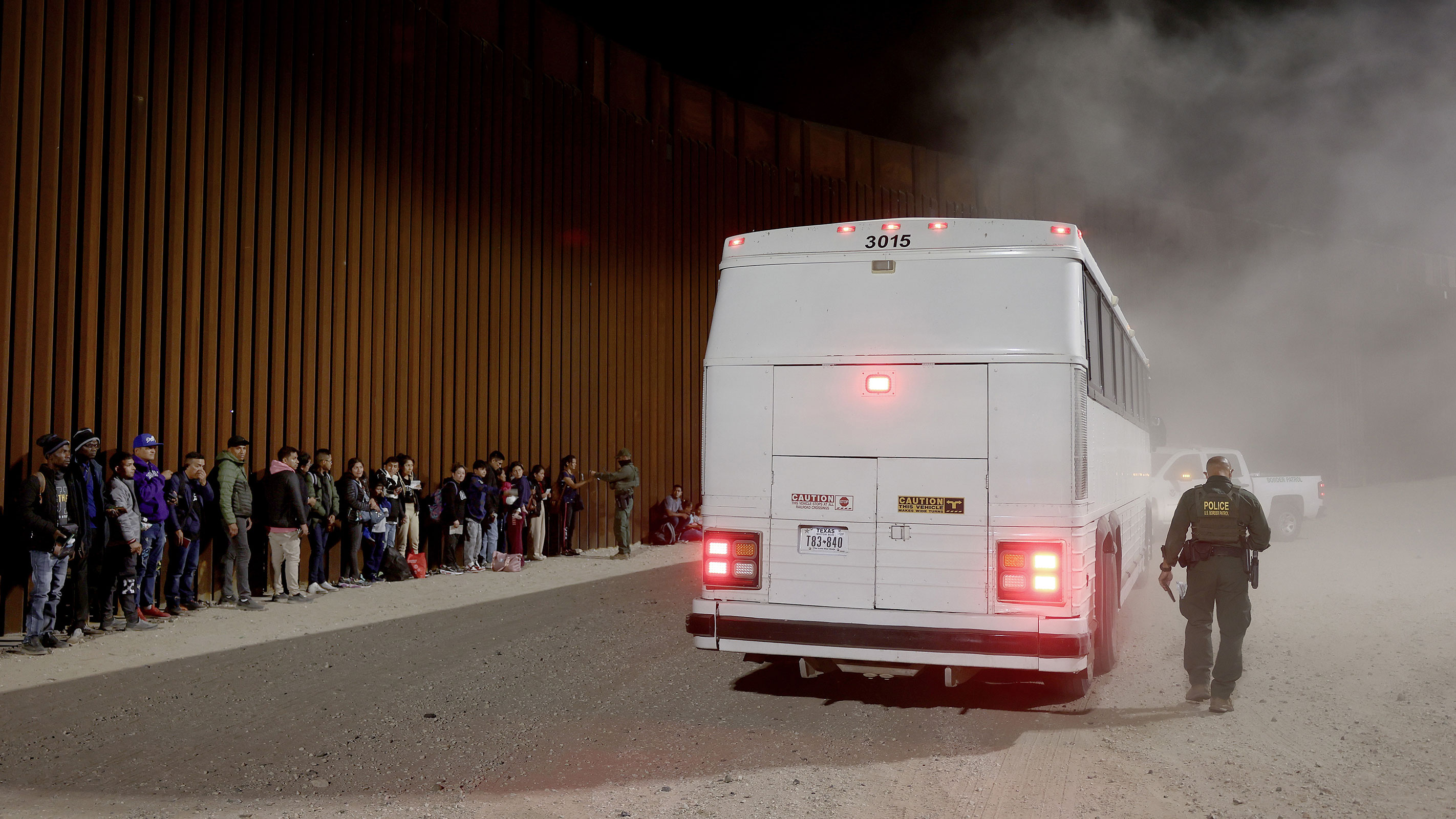 A federal judge late Thursday night temporarily blocked one of the Biden's administration's key tools to try to manage the number of migrants in US Customs and Border Protection custody.
The ruling came just before Title 42 expired, and administration officials say it will make their job more difficult amid the expected influx of migrants at the US-Mexico border. An appeal is expected.
Here are key things to know:
Policy on releasing migrants: The plan, released Wednesday, allowed the release of migrants from CBP custody without court dates, or, in some cases, releasing them with conditions. As number of migrants increases at the border, the Department of Homeland Security said its plan would help release the immense strain on already overcrowded border facilities. As of Wednesday, there were more than 28,000 migrants in Border Patrol custody, stretching capacity.
The administration previously released migrants without court dates when facing a surge of migrants after they're screened and vetted by authorities. The plan would have allowed DHS to release migrants on "parole" on a case-by-case basis and require them to check in with Immigration and Customs Enforcement.
Florida sues: Florida sued to halt the policy, and District Judge T. Kent Wetherell, agreed to block the plan for two weeks. Wetherell, an appointee of former President Donald Trump, said the administration's explanation for why its policy was only unveiled on Wednesday, when the end of Title 42 was anticipated for months, was lacking. He also said the Biden administration simply failed to prepare.
How has the administration reacted? Homeland Security Secretary Alejandro Mayorkas, speaking on "CNN This Morning," called the ruling "very harmful" and said the administration is considering its options.
Assistant secretary for border and immigration policy Blas Nuñez-Neto said the ruling "will result in unsafe overcrowding at CBP facilities and undercut our ability to efficiently process and remove migrants, which will risk creating dangerous conditions for Border Patrol agents as well as non-citizens in our custody."
What's next? Wetherell's ruling will block the policy for two weeks. A preliminary injunction hearing has been scheduled for May 19.