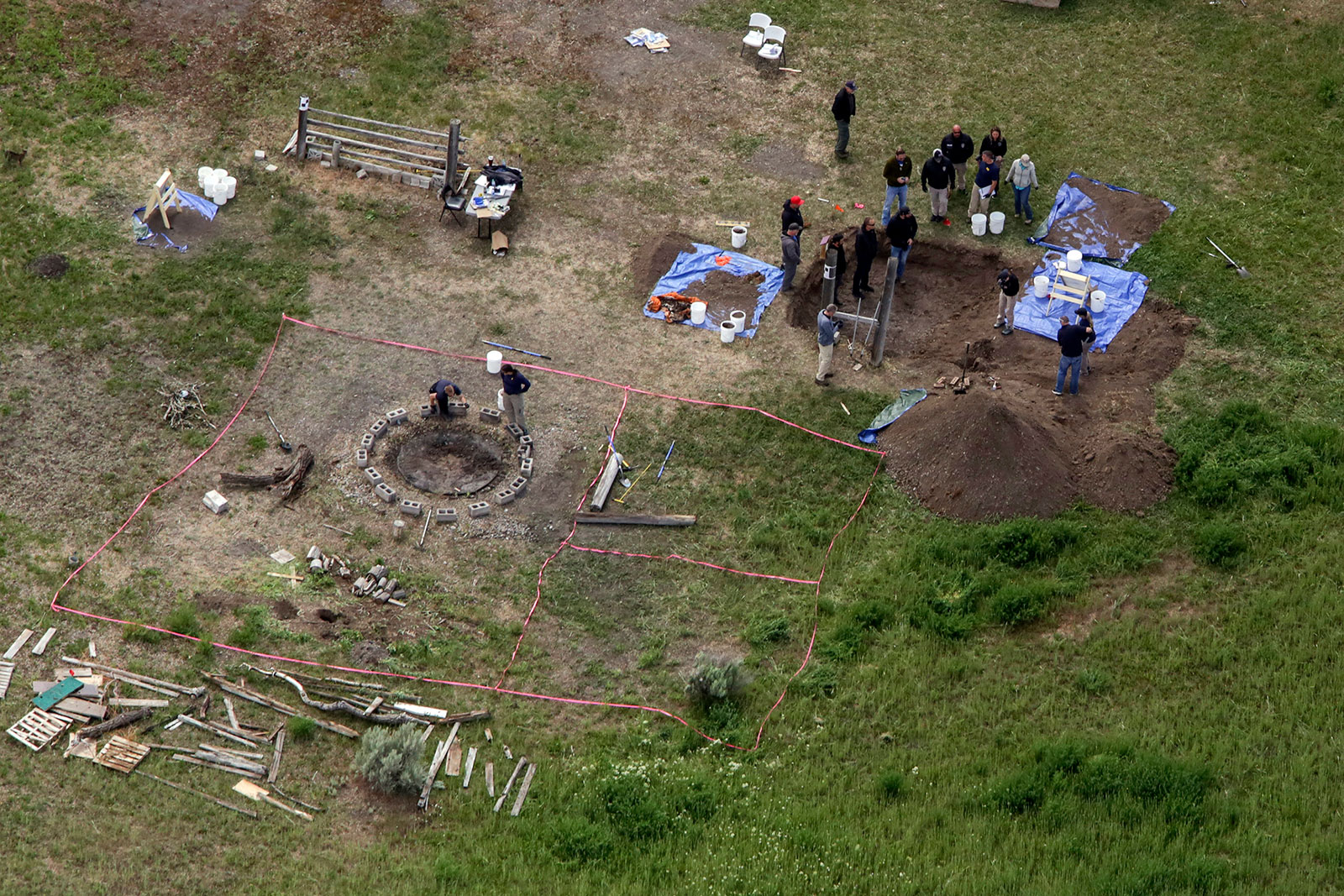 During opening statements in the trial of Lori Vallow Daybell in April, the prosecution described how the remains of her teenage daughter Tylee Ryan were found:
"You will hear it described as a mass of bone and tissue. That's what was left of this beautiful young woman. The defendant's daughter," Fremont County Prosecutor Lindsey Blake said, according to East Idaho News.
The body of 7-year-old Joshua "JJ" Vallow was wrapped in a plastic bag, according to Blake.
JJ Vallow's grandmother, Kay Woodcock, was the first witness to take the stand during the trial, testifying that her regular phone calls with her grandson dropped off after the death of Vallow Daybell's ex-husband, Charles Vallow, CNN affiliate East Idaho News reported.
The grandmother said the last conversation she had with JJ was on August 10, 2019, when she spoke to him during a short call that lasted less than a minute. She said she attempted over the next few months to contact her grandson, but never got any response from Vallow Daybell.
The children's disappearance became national news after Vallow Daybell and her husband, Chad Vallow, abruptly left Idaho following questioning by police about the whereabouts of Tylee and JJ, and about the recent death of Daybell's first wife Tammy Daybell in October 2019.
More details: Rexburg Police Detective Ray Hermosillo, testifying in August 2020 at a preliminary hearing for Daybell, said JJ was buried in a black plastic bag in red pajamas and black socks and with a white and blue blanket on top of him.
Hermosillo said he observed "several layers of duct tape tightly wrapped" around the boy's head, from his chin to his forehead.
JJ also had duct tape wrapped over his elbows, arms and hands, Hermosillo said in court, and his wrists and ankles were bound with the tape.
Both Vallow Daybell and Daybell have pleaded not guilty.