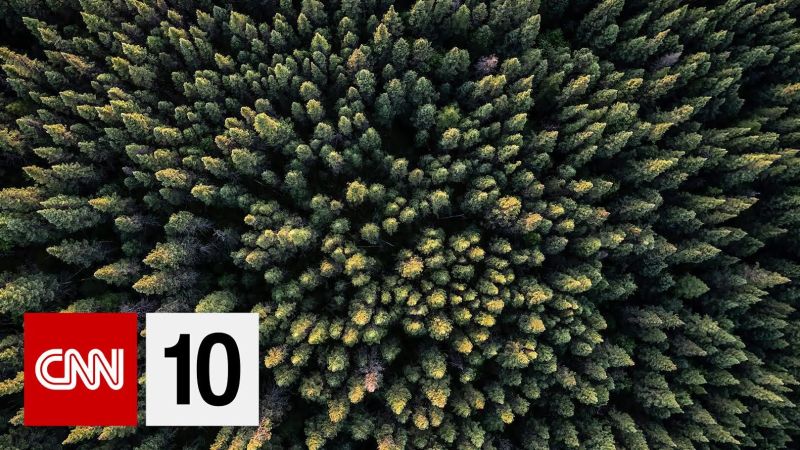 May 12, 2023
CNN 10 gives an update on inflation where latest reports show that inflation may be slowing down, but Americans are still feeling the pain with their grocery and car insurance bills. CNN 10 then heads to the Great Bear Rainforest in British Columbia, Canada, where an indigenous First Nation community has taken steps to protect their land, marine, and wildlife. And before you go, CNN 10 shows you how the US Navy is training sea lions to play video games to help sharpen cognitive skills! All that and more on this episode of CNN 10.
WEEKLY NEWS QUIZ
1. Which church was King Charles III and Queen Camilla officially crowned at their coronation?
2. In the past year, how many consecutive times has the Federal Reserve raised interest rates?
3. Which two countries had a historic summit this week to help deepen its ties as it faces growing threats in the Far East region?
4. An art historian has claimed the location painted behind which Leonardo da Vinci's artwork?
5. Which controversial US-Mexico border policy expired this week?
6. What is the name of the startup company that uses software technology to bring culinary cuisines right to your doorstep?
7. How much is the current US debt ceiling?
8. What is the name of NASA's longest-lived mission?
9. What is the name of the subspecies of the American black bear that lives at the Great Bear Rainforest in British Columbia, Canada?
10. Which animal is being trained by the US Navy to play video games as part of its marine mammal program?
Click here to access the printable version of today's CNN 10 transcript
CNN 10 serves a growing audience interested in compact on-demand news broadcasts ideal for explanation seekers on the go or in the classroom. The show's priority is to identify stories of international significance and then clearly describe why they're making news, who is affected, and how the events fit into a complex, international society.
Thank you for using CNN 10