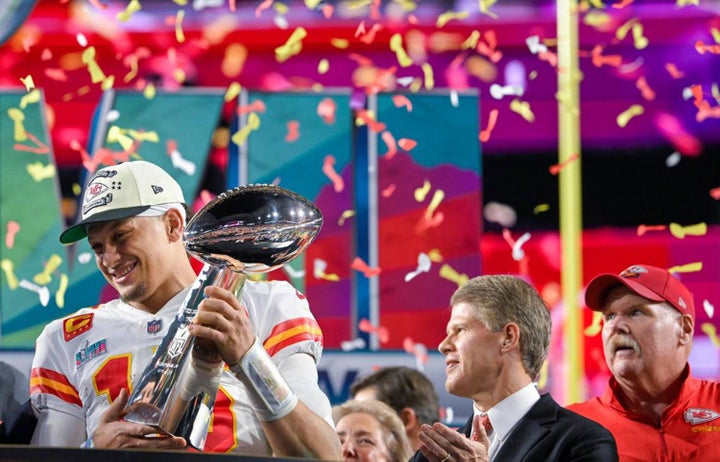 The Chiefs beat the Philadelphia Eagles for their third NFL title in February, but this will be their first team visit to 1600 Pennsylvania Ave.
The franchise won its first Super Bowl in 1970, 10 years before presidents began a more consistent tradition of inviting championship teams, Bleacher Report noted. After the Chiefs' second Super Bowl victory, in 2020, the pandemic put the kibosh on any White House aspirations.
White House invitations became politically fraught during President Donald Trump's term.
Trump withdrew an invitation to the NBA champion Golden State Warriors in 2017 after he got wind that Stephen Curry and Kevin Durant would not attend if the team went. He also pulled back the welcome mat for the Super Bowl champion Eagles in 2018 after many players planned to skip the event.
The Biden administration experienced an invitation controversy recently.
Louisiana State University guard Angel Reese slammed first lady Jill Biden's original plan to invite both the NCAA champion Tigers and the losing team, Iowa, to the White House, suggesting she and teammates would not attend. LSU was later scheduled to visit the White House with men's national champion Connecticut on May 26.
In replying to Biden's apology through a spokesperson, Reese said at the time: "I mean, you felt like they (Iowa) should've came because of sportsmanship, right? They can have that spotlight. We'll go to the Obamas. We'll see Michelle. We'll see Barack."
Georgia's national championship football team said earlier this week it would not be attending a June 12 event with other college teams at the White House because of scheduling. There were grumblings among players and fans that Georgia did not receive an invitation sooner, People reported.