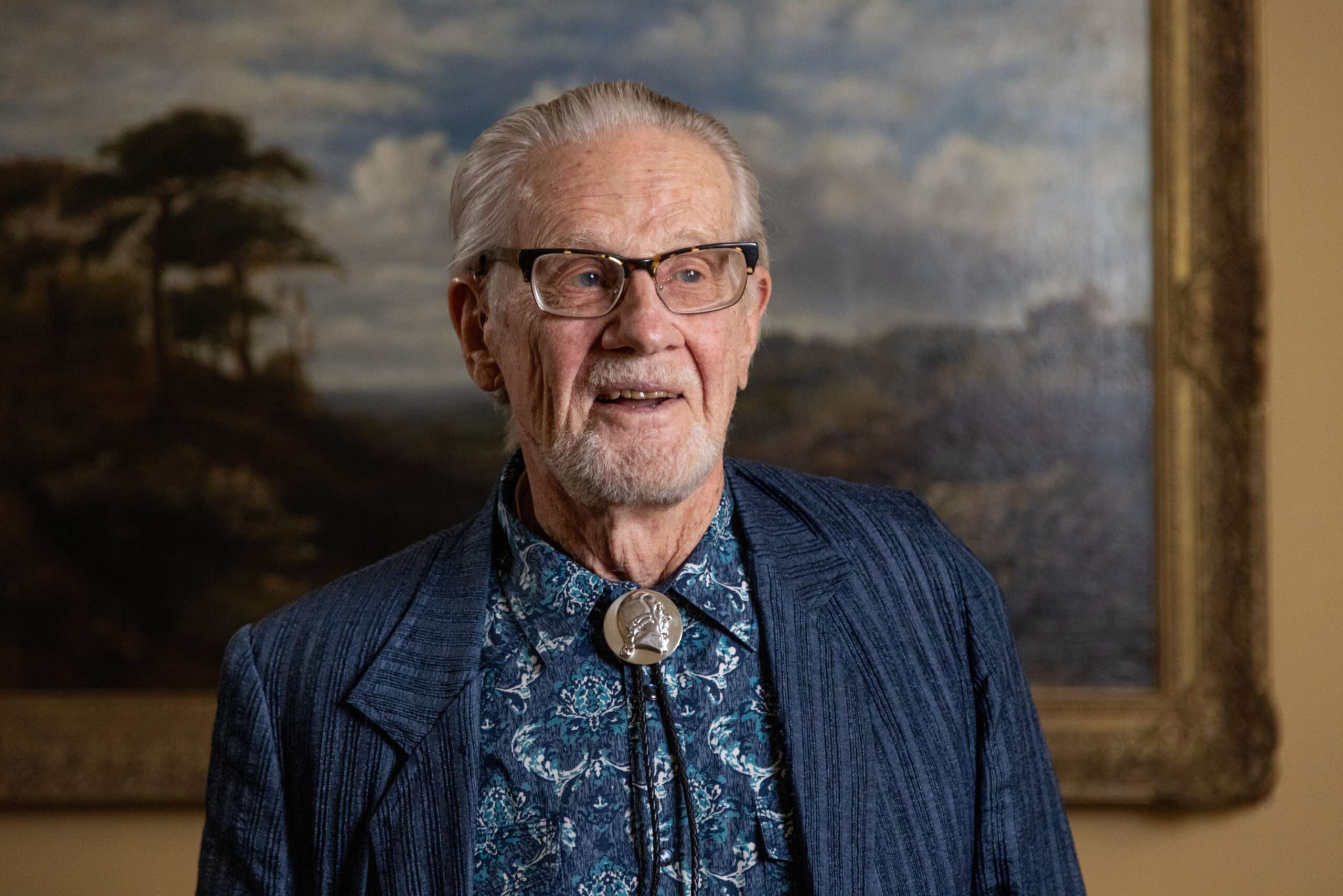 My guest today is one of my favorite people in the world. Vernon Smith is the 2002 winner of the Nobel Prize in Economic Sciences for his pioneering work in experimental economics. He's almost certainly the only male Nobel Prize winner who showed up with a ponytail and an Adam Smith bolo tie. More than anybody else, Smith is responsible for taking economics out of the lecture hall and testing its hypotheses by running actual experiments with living, breathing humans.
Born in Kansas in 1927, Smith has lived a life that sounds like a Bob Dylan song. His mother's first husband died in a freak railroad accident, and she used the insurance money to buy a farm that sustained her family during the darkest days of the Great Depression. An engineering whiz, he graduated from the California Institute of Technology in 1949 and then turned to studying economics, first at Kansas University and then Harvard. He's taught all over the country, especially at places far flung from big cities, doing much of his most important work at Purdue University and the University of Arizona. He's currently at Chapman University in Southern California, where he created the Smith Institute for Political Economy and Philosophy, which seeks to "reintegrate the study of the humanities and economics in the spirit of Adam Smith."
I caught up with Smith recently at Reason Weekend, an annual conference sponsored by the nonprofit that publishes this podcast. We talked about the upcoming 300th birthday of Adam Smith and why The Wealth of Nations author remains absolutely essential to understanding the contemporary world—Vernon gives him a special birthday greeting at the start of this show.
We also talked about the people that he namechecked in his Nobel toast—an inspired group that included his co-Nobelist Daniel Kahneman, Friedrich Hayek, and the poet Kahlil Gibran—and his impressions of former President Jimmy Carter, who won the Nobel Peace Prize the same year that Vernon won the economics prize. Smith calls Carter "the great deregulator" and shares a wonderful story about the former president learning late in life how governments and bureaucracies often get in the way of people trying to help one another.
Today's sponsors:
DonorsTrust. DonorsTrust is the principled, tax-friendly way to simplify your charitable giving. Do you want to make a real difference in the world instead of relying on ineffectual government programs? Do you want to push back against heavy-handed government regulations that encroach on civil liberties, especially after living through the corruption that became so apparent during the pandemic? Consider opening a giving account with the folks at DonorsTrust. The DonorsTrust team understands the conservative and libertarian philanthropic landscape, and they know which charities are clawing back our civil liberties.

For more information on how DonorsTrust can help you with your charitable giving, visit

www.donorstrust.org/nick

to receive a free copy of their donor prospectus.