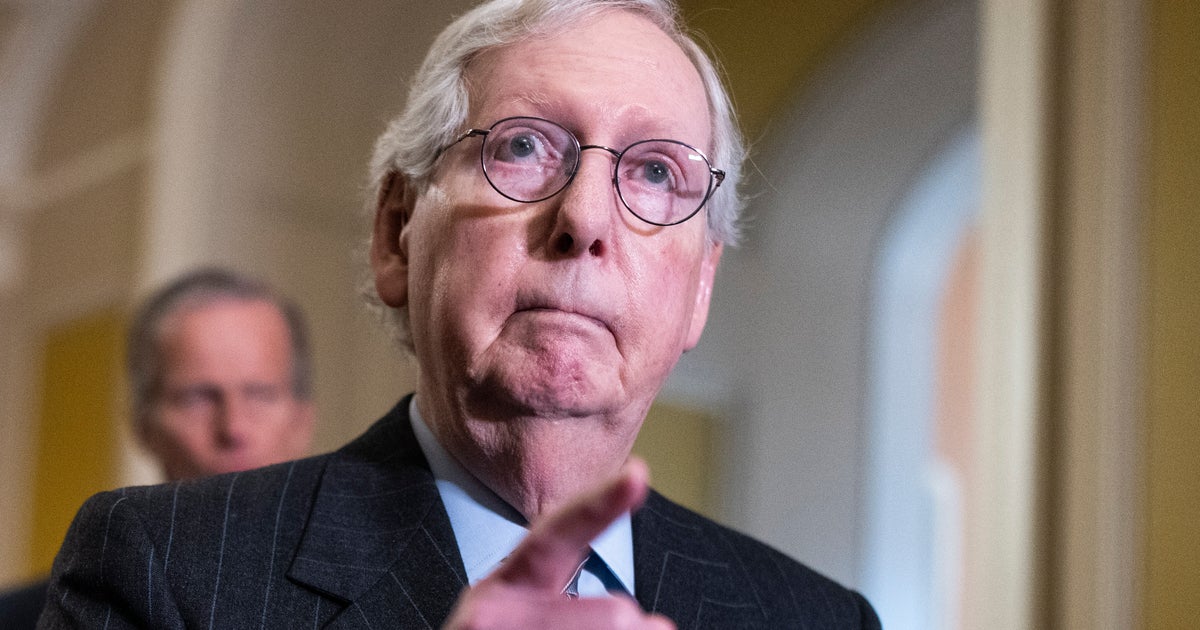 Senate Minority Leader Mitch McConnell (R-Ky.) is warning Republicans that they might not win control of the Senate after next year's election despite a very favorable map.
McConnell told CNN he is targeting four Democratic-held seats he believes the GOP could flip in 2024: Montana, West Virginia, Ohio and Pennsylvania.
That would give his party a majority in the Senate. But McConnell was blunt when asked if he's confident Republicans will pull it off.
"No, no — I'm not," he said with a laugh, according to CNN. "I just spent 10 minutes explaining to you how we could screw this up, and we're working very hard to not let that happen. Let's put it that way."
Along with those four states, McConnell said Wisconsin, Nevada and Arizona also could be in play.
But he said "candidate quality" could undermine his party's ambitions.
McConnell warned of that same issue last summer, when some analysts were predicting that Republicans would win control of both the House and Senate. He said in August the GOP could take the House, but the Senate would be another story.
"Senate races are just different — they're statewide," he said, according to NBC News. "Candidate quality has a lot to do with the outcome."
While he didn't mention Donald Trump at the time, that was perceived as a dig at the former president's hand-picked candidates, many of whom would go on to lose as the GOP narrowly took the House but not the Senate, just as McConnell predicted.
Despite his problems with Trump ― and despite blaming Trump for the Jan. 6 attack on the U.S. Capitol ― McConnell told CNN he would support him if the former president is the Republican candidate next year.
"Look, I'm going to support the nominee of our party for president, no matter who that may be," he said.