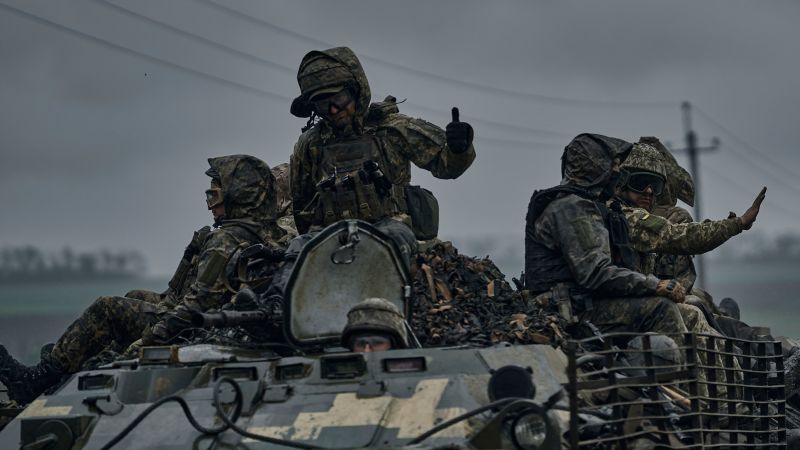 The US is set to announce a $1.2 billion aid package to Ukraine as early as Tuesday, according to a US official familiar with the package, with Ukraine's counteroffensive against Russian forces looming.
The package will include drones, artillery ammunition and air defense missiles, the official said, as well as other capabilities.
The package, first reported by The Associated Press, will fall under the Ukraine Security Assistance Initiative (USAI), which means it will be contracted and purchased from manufacturers instead of pulled directly from Defense Department stocks in a drawdown. Instead of supplying Ukraine with the weapons it currently needs, USAI packages are intended to create a medium- and long-term supply for Ukraine.
With the new package announcement, the US will have committed $37.6 billion in military aid to Ukraine since the beginning of the Biden administration, including $36.9 billion since the beginning of the war in February 2022.
Ukrainian Defense Minister Oleksii Reznikov said in late April that the Ukrainian military is almost finished preparing for its counteroffensive against Russian forces. When it launches, it will mark a significant shift in the conflict.
Modern Western tanks, including German Leopard 2 tanks and British Challenger 2 tanks, have arrived in Ukraine, along with other armored vehicles like American Bradley and Stryker vehicles.
NATO Secretary-General Jens Stoltenberg said two weeks ago that 98% of the combat vehicles promised to Ukraine have been delivered, a total of more than 1,500 vehicles and 230 tanks.
Ukrainian officials have been quiet about when exactly they will launch their anticipated spring offensive or what areas they will target. Ukraine's ambassador to the UK, Vadym Prystaiko, said last week they will not openly signal to Russia when the offensive will begin, though he did acknowledge that weather had delayed the military's plans.
But even after the Ukrainian counteroffensive begins, the US will continue to send military aid to Ukraine, according to a US military official, both to sustain Ukraine's military force against dug-in Russian troops and to provide new equipment. For example, the US has not yet provided Ukrainian forces training on M1A1 Abrams tanks, a powerful weapon that will offer Kyiv with another potent military option but will take several months of training.
To date, nearly 10,000 Ukrainian troops have completed different forms of training with the US, the official said, including advanced maneuver training and programs specific to individual weapon systems.