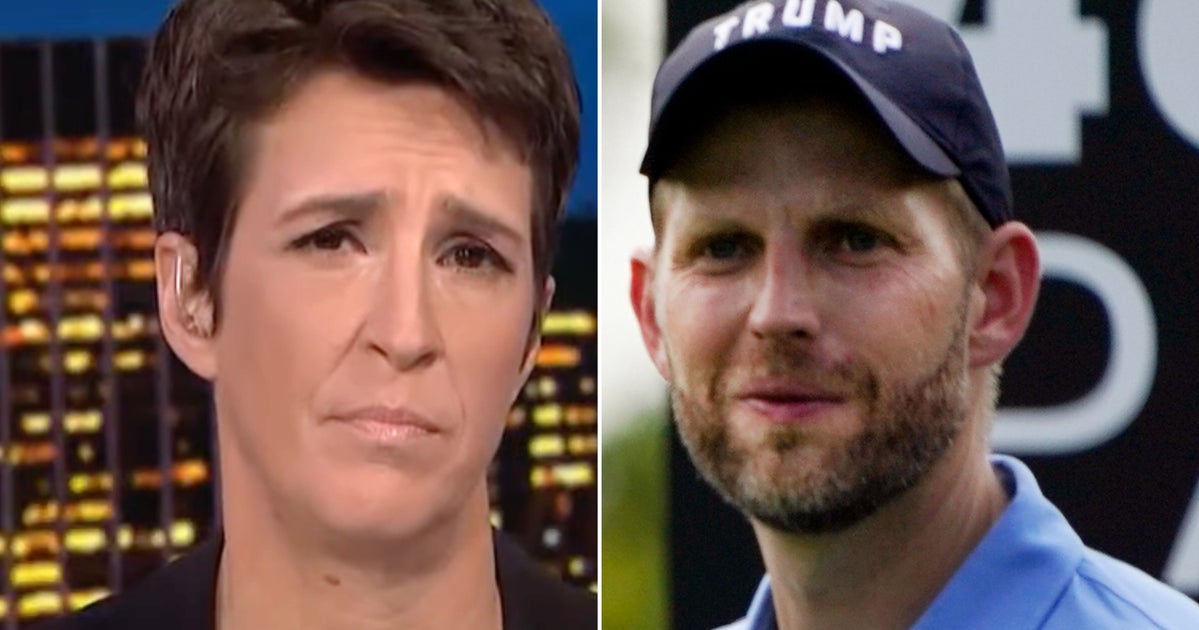 MSNBC's Rachel Maddow on Monday shined a light on some of the attendees of an event being hosted this weekend at Trump National Doral, the Miami hotel resort owned by former President Donald Trump.
Scott McKay and Charlie Ward will appear on the latest leg of the ReAwaken America tour. Both have expressed antisemitic views and support of Nazi dictator Adolf Hitler, noted Maddow.
Trump scion Eric Trump, his wife, Lara Trump, and "a whole bunch of other Trump administration folks" will also talk at the event on Friday and Saturday, said Maddow.
"I can't really believe they are going ahead with it," the MSNBC host said of the tour, which was co-founded by Michael Flynn, Trump's disgraced former national security adviser.
The Anti-Defamation League, on its website, describes the tour as "a series of controversial far-right conferences" featuring "prominent QAnon influencers, anti-vaxx activists, election fraud conspiracy theorists, Christian pastors, political candidates and elected officials."