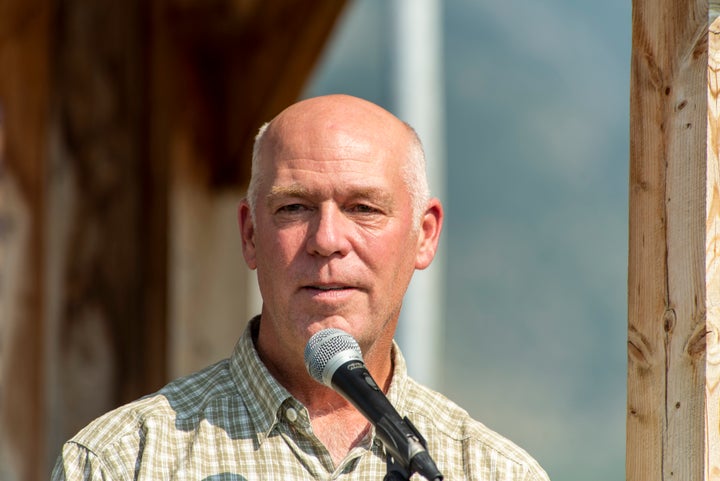 What better person to serve on a state humanities board than a far-right conspiracy theorist with a record of espousing racist and transphobic views?
That appears to have been the thinking by in American Mind. In a particularly vitriolic series of attacks, he claimed that gender-affirming medicine is "horrifically damaging for kids" and called transgender people's existence "somewhere between demonic and laughable." He also went after Dylan Mulvaney, a transgender woman and TikTok personality who recently met with President Joe Biden to talk about transgender rights.
"A man cannot be a woman," wrote Carl. "From the womb, every cell of a man's body is encoded with his maleness. This is true from a religious perspective, and it is true from a scientific perspective. In essentializing femaleness into a puerile performance, the 'transgender woman' playacts an elaborate and insulting stereotype — but he does not change his sex."
He added, "Can anyone picture a more pathetic caricature of womanhood, or girlhood, than Dylan Mulvaney?"
Carl's Twitter feed is rife with attacks on transgender people. Two weeks ago, he retweeted a post by right-wing commentator Matt Walsh calling for a ban on all gender-affirming surgeries, calling them "Frankenstein butchery." He's called trans people "sexual fetishists." He celebrated the governor signing a law banning gender-affirming medical care to transgender minors. He routinely mocks and misgenders state Rep. Zooey Zephyr (D), a transgender lawmaker whom Republicans banished from the House floor last month for speaking out against the bill limiting health care for transgender minors.
"The entire existence of 'Zooey Zephyr' is a marketing and PR fantasy," Carl tweeted late last month.
Then there's Carl's false claims that the 2020 presidential election was stolen from former President Donald Trump. In a January 2021 piece on a conservative website called American Greatness, Carl parrots the conspiracy theory that Democrats rigged the election results and accuses them of waging a "domestic terrorism witch hunt" against Trump.
"They rigged the election in front of our very eyes because we weren't smart enough, tough enough, and most importantly, not powerful enough to stop them," Carl wrote.
"Meanwhile, these same election riggers have launched a 'domestic terrorism' witch hunt against Trump supporters, in a clear and obvious attempt to suppress political opposition to the new regime," he continued.
It's hard to believe Gianforte didn't know at least some of this about Carl's record, if not all of it, before appointing him to oversee Humanities Montana.
The question is: Why does the governor think Carl belongs on the board of any statewide organization when he regularly espouses white nationalist views, never mind that he gave Carl a seat atop an entity claiming that it "serves Montana's multicultural communities through stories and conversation" and "provides programs that tell our diverse stories"?
A Gianforte spokesperson did not respond to a request for comment.
In a statement, Carl said he is on the board of Humanities Montana because he cares about "the growth and quality of the humanities" in his state. He also claimed that he is the target of a "hysterical and hilarious campaign" by liberals to silence and intimidate him.
Carl requested that his full statement be provided, so here it is:
I joined the board of Humanities Montana because I care about the growth and quality of the humanities in Montana. Unfortunately, the organization does not have a democratically accountable governance structure and has thus historically been controlled by the far left, which is totally unrepresentative of Montana, but which feels, as they do everywhere, that they "own" the humanities, and that dissenting voices and perspectives, including those of conservative Republicans like me, cannot be allowed. This intolerant leftist attitude, hardly unique to Montana, has led to a tragic decline in relevance and prestige of the humanities throughout the country. The far-left's hysterical and hilarious campaign to silence and intimidate me will backfire badly.
On Tuesday, Carl took aim at another segment of the LGBTQ community: drag queens.
He tweeted out a news story about Oklahoma Republican Gov. Kevin Stitt cutting off funding for the state's lone PBS television station for exposing children to LGBTQ-themed content. Among the programming Stitt has criticized is a show that featured a drag queen reading aloud a children's book titled "The Hips on the Drag Queen Go Swish, Swish, Swish."
"This is the way," Carl said in response to Stitt's veto.