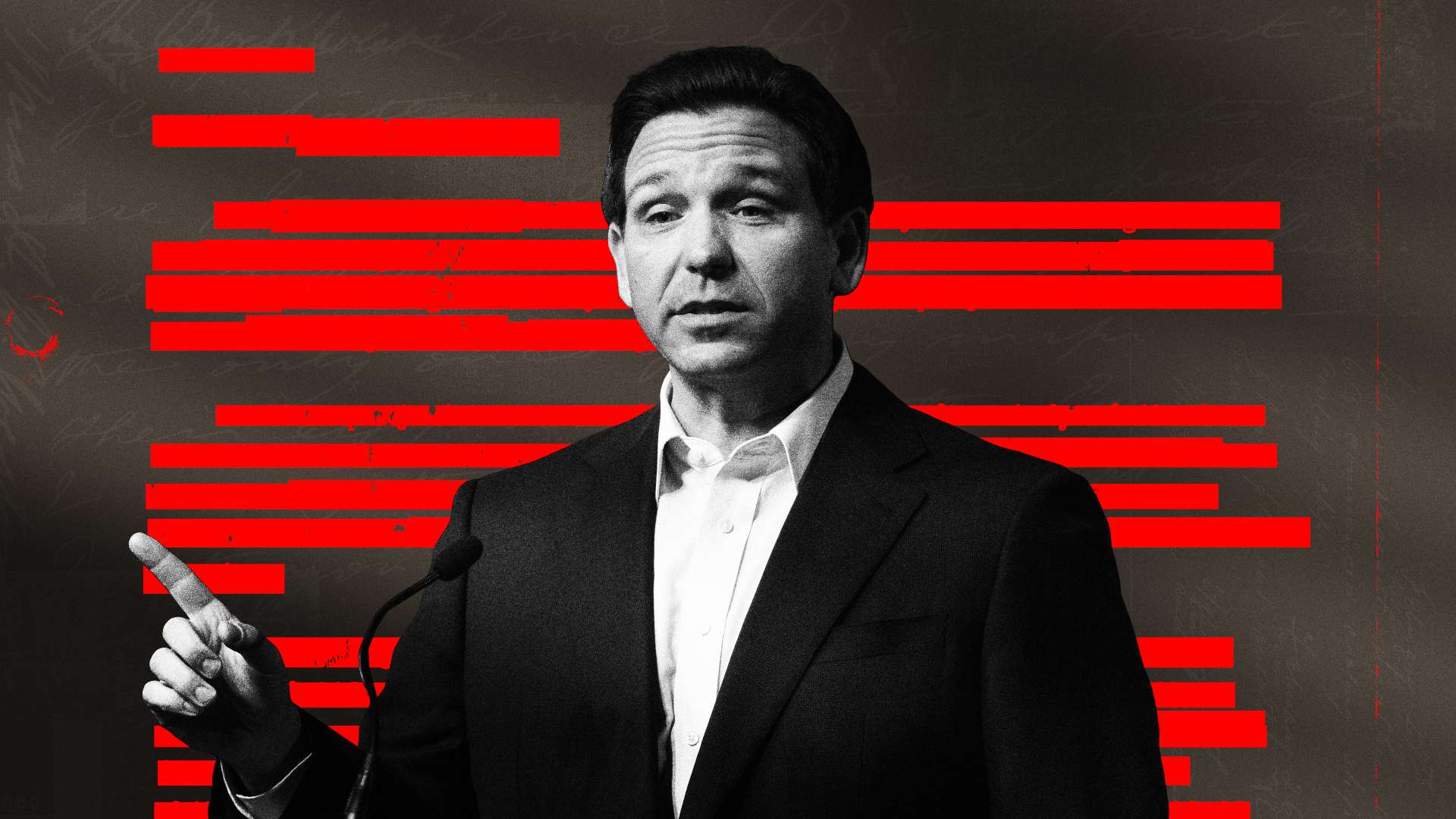 A Florida bill introduced last month that aims to suppress 'woke' ideas in public colleges and universities just got worse. On Wednesday, legislators filed an updated version of the measure, backed by Gov. Ron DeSantis (R), that seeks to limit academic freedom in Florida's public colleges. The new version of the bill expands the list of concepts and ideas that will be singled out for unconstitutional censorship.
H.B. 999 was first introduced last month by Rep. Alex Andrade (R-Pensacola). Gov. Ron DeSantis proposed the legislation in January, stating in a press release that he hopes to align state higher education curriculum with the "values of liberty and the Western tradition" by "eliminating politicized bureaucracies like DEI."
The bill seeks to make several dramatic changes to Florida's public colleges. The legislation places restrictions on what faculty can teach and effectively eliminates tenure, making it easier to dismiss faculty who teach forbidden concepts. The law would also restrict what universities can promote in campus programs and activities.
The legislation immediately received sharp backlash from civil liberties groups. "These censorial filters are unconstitutional," wrote Foundation for Individual Rights and Expression attorney Adam Steinbaugh last month. "As FIRE has explained many, many times in our defense of faculty across the political spectrum, the First Amendment and academic freedom protect the right of faculty members to discuss pedagogically relevant material and viewpoints in their courses."
Now, legislators have updated the bill's language in committee—expanding the number of ideas that will be shunned from classrooms should the bill pass. In the original language, the bill explicitly banned "any major or minor in Critical Race Theory, Gender Studies, or Intersectionality, or any derivative major or minor of these belief systems." Now, the bill bans "any major or minor that is based on or otherwise utilizes pedagogical methodology associated with Critical Theory, including, but not limited to, Critical Race Theory, Critical Race Studies, Critical Ethnic Studies, Radical Feminist Theory, Radical Gender Theory, Queer Theory, Critical Social Justice, or Intersectionality."
The updated bill also makes other significant changes. The original bill prohibited university funding for programs or campus activities "that espouse diversity, equity, and inclusion or Critical Race Theory rhetoric." In the new text, public postsecondary institutions are also banned from financially supporting programs that "promote or engage in political or social activism," However, the bill does exempt student clubs from these funding regulations, which suggests that a CRT student group could receive university club funding like any other club.
However, that does not put the bill on sound constitutional footing. "Here in the United States, the First Amendment bars the legislative imposition of the 'pall of orthodoxy' over higher education," wrote Steinbaugh last month, adding that this is "part of the half-century of Supreme Court precedent [that] curricular bans in higher education are unconstitutional."