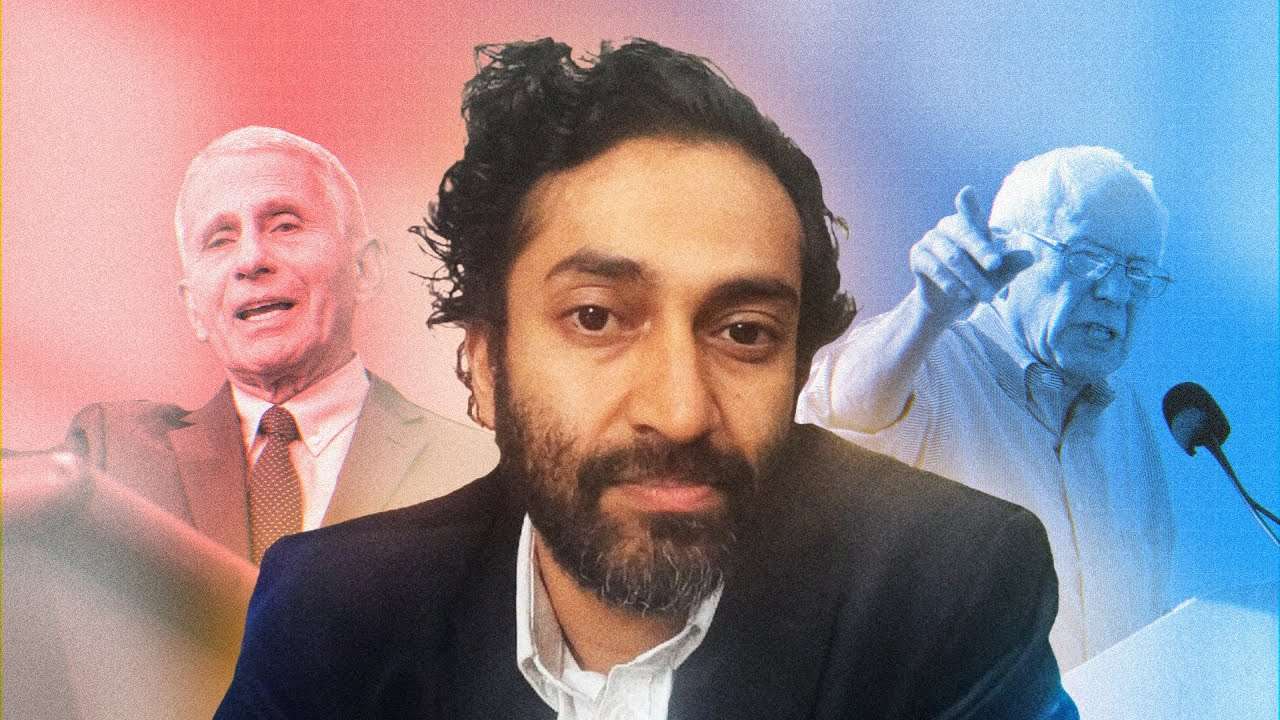 Today's guest is Vinay Prasad, a hematologist-oncologist and associate professor of epidemiology and biostatistics at the University of California, San Francisco.
The author of two books on how bad medical policy persists long after it has been recognized as ineffective or even deadly (Malignant: How Bad Policy and Bad Evidence Harm People With Cancer and Ending Medical Reversal: Improving Outcomes, Saving Lives), Prasad has become a lightning rod during the COVID pandemic because he is outspoken both in his support for vaccines and his criticism of the way they're being implemented. We need to think about risks and benefits for individuals, he insists, and not force a one-size-fits-all solution on a country of 330 million people.
He's also outspoken in his criticism of the Centers for Disease Control and Prevention, the Food and Drug Administration, Anthony Fauci, Rochelle Wolensky, and other aspects and figures of the public health system. "Trust is justified based on how an organization or system performs," he writes. "And the truth is, the entire public health apparatus, failed."
My Reason colleague Zach Weissmueller and I talked with Prasad about all that and much more—including the unwillingness of authorities to admit when they are wrong, the lack of evidence for mask mandates, under what circumstances vaccine mandates are actually legit, and why he is so disappointed with the inability of liberal progressives (his tribe, he admits!) to acknowledge government failure with regards to COVID policy.
Today's sponsors:
Better Help. When you're at your best, you can do great things. But sometimes life gets you bogged down, and you may feel overwhelmed or like you're not showing up in the way that you want to. Working with a therapist can help you get closer to the best version of you. Because when you feel empowered, you're more prepared to take on everything life throws at you. If you're thinking of giving therapy a try, Better Help is a great option. It's convenient, flexible, affordable, and entirely online. Just fill out a brief questionnaire to get matched with a licensed therapist, and switch therapists anytime for no additional charge. If you want to live a more empowered life, therapy can get you there. Visit BetterHelp.com/TRI today to get 10 percent off your first month.
The Reason Speakeasy. This is a live, monthly, unscripted conversation with outspoken defenders of free thinking and heterodoxy. The next one takes place in New York City on Monday, April 3, with Nick Gillespie interviewing University of San Diego philosopher Matt Zwolinski and Heterodox Academy President John Tomasi about their new book The Individualists: Radicals, Reactionaries, and the Struggle for the Soul of Libertarianism. Doors open at 6 p.m. Eastern. Tickets are $10 and include beer, wine, soft drinks, and appetizers. For more details and to buy tickets, go here now. For an archive of past events, go here.
The Reason Live Stream. Every Thursday at 1 p.m. Eastern, Nick Gillespie and Zach Weissmueller talk live and in-depth with newsmakers, rhetorical bomb-throwers, elected officials, writers, thinkers, and activists who are changing how we think and live. Tune in live at Reason's YouTube channel and ask questions, or check out the archive.