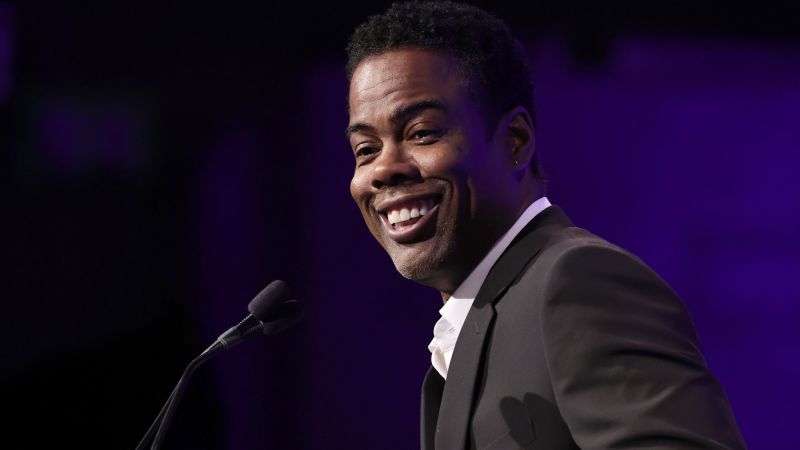 It's the night Chris Rock makes streaming history.
The comedian is moments away from taking the stage on Saturday night to perform "Chris Rock: Selective Outrage," the first ever live global streaming event for Netflix.
The performance will mark Rock's sixth standup special and his second for Netflix after 2018's "Tamborine," directed by Bo Burnham.
A pre-show kicked off with Ronny Chieng live from Los Angeles, where he joked to the crowd, "We could have pretaped this whole thing and nobody would have cared, but we are doing this for a noble cause: To finally try to kill off traditional TV and put it out of it's misery. In fact, if you listen hard you can hear Baby Boomers canceling the last cable subscription packages."
Before that, U2's Bono sang an opening about Rock.
Arsenio Hall followed Chieng with a joke about how Will Smith is going to get so mad tonight he'll slap the TV off the wall.
A series of video cameos aired from Wanda Sykes, Amy Schumer, Woody Harrelson, Ali Wong and Bill Maher, praising Rock and his work.
This story is developing and will be updated….