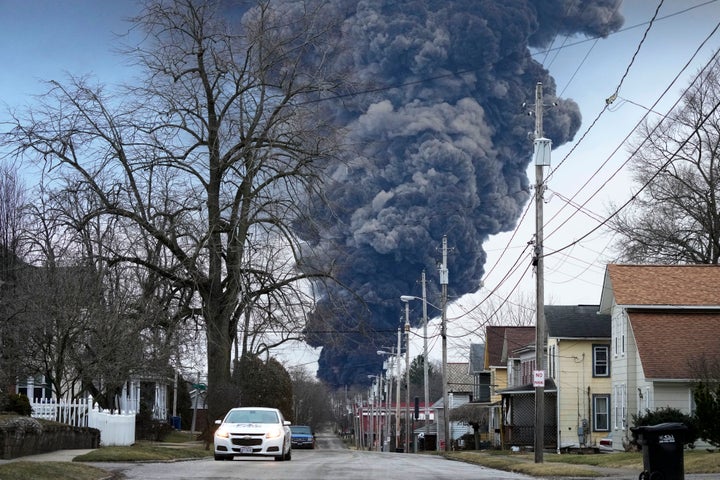 In the weeks since the disastrous Norfolk Southern train derailment on Feb. 3 in East Palestine, Ohio, experts have sounded the alarm about the likelihood that dioxins — a family of extremely toxic compounds — were released into the environment when authorities intentionally burned onboard chemicals to prevent a potentially massive explosion.
In response to growing public pressure and concern, the Environmental Protection Agency announced Thursday that it will require Norfolk Southern to sample for this class of pollutants.
"This action builds on EPA's bipartisan efforts alongside our local, state, and federal partners to earn the trust of this community and ensure all residents have the reassurances they need to feel safe at home once again," EPA Administrator Michael Regan said in a statement.
Many have celebrated the announcement as a step in the right direction.
"This is why we organize," River Valley Organizing, an Ohio community nonprofit, wrote on Twitter. "Coming together and demanding action is the only way we will create change and get what our community needs."