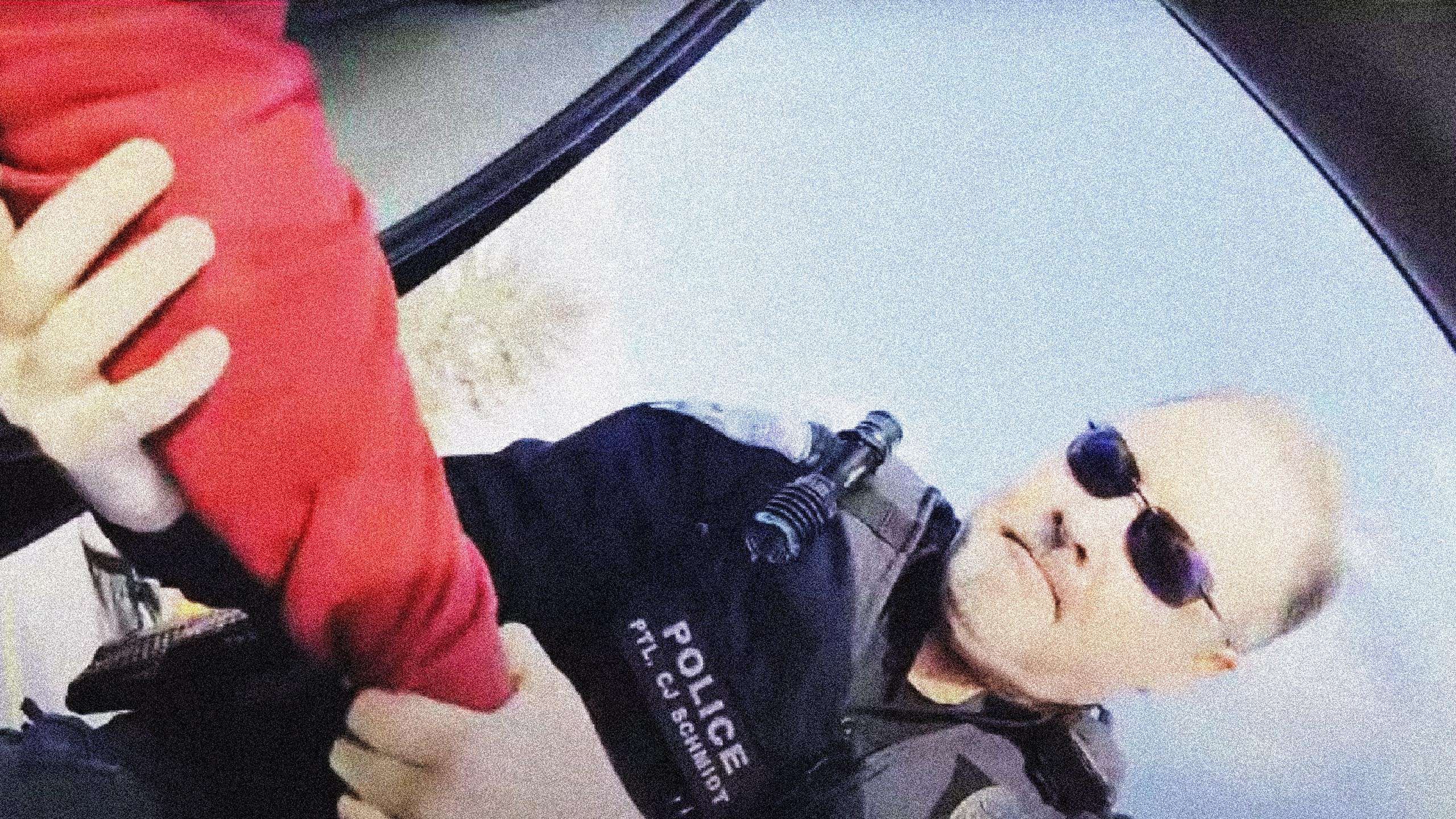 A new lawsuit alleges that an Ohio woman suffered a broken wrist and other injuries after being violently arrested during a traffic stop, in part due to filming the police who pulled her over.
In February 2020, Amanda Mills was pulled over for speeding in Walton Hills, a small town outside Cleveland, Ohio. According to the suit, a police officer, identified in the lawsuit only as "Officer Schmidt" exited his cruiser "irate" and "screaming." Nervous, Mills began recording the encounter. Schmidt ordered Mills to get out of her vehicle. According to the suit, "Amanda asked 'why?' without making any other statement or any sudden movement. At this point, Officer Schmidt realized Amanda was filming him with her cellphone, and he became even more agitated."
According to the complaint, Schmidt "opened Amanda's driver-side door, grabbed her by the wrist and arm, and ripped her out of her vehicle." Another officer helped Schmidt pin Mills to the side of her vehicle. The suit alleges that "Amanda screamed that she was not resisting arrest and continued to cry out in pain." However, rather than releasing her, officers handcuffed Mills and put her in the back of their cruiser while they searched her vehicle. Eventually, Mills was released from custody after officers could not find illegal substances or outstanding warrants for her arrest. While Mills was initially charged with a first-degree misdemeanor for "failing to comply" with police orders, that charge was eventually dropped.
According to the suit, Mills was left with a broken wrist and other injuries to her arm and breasts. The complaint alleges that the officers' excessive force violated Mills' Fourth and 14th Amendment rights. The complaint also says that the Walton Hills Police Department's practices are the "moving force behind the injuries suffered by Amanda," and the department is guilty of "failing to adequately train, adequately supervise, as well as failing to investigate and discipline, its police officers when it comes to the excessive use of force."
While Mills' claims and the video she recorded are chilling, she faces an uphill battle in receiving restitution due to the specter of qualified immunity, the legal doctrine that protects government officials from civil liability even when their actions are unconstitutional.
In Mills' case, police seemed to have been enraged in particular by her attempt to film them—an activity which has consistently been ruled to be protected by the First Amendment.
"Forcibly removing someone from their vehicle without warning or reasonable circumstances and then violently slamming them against the car is so extreme, outrageous, and beyond the realm of human decency and intolerable in a civilized society that emotional distress is guaranteed to occur," the complaint reads. "The Officers' actions were unreasonable, deliberately indifferent, reckless, willful, wanton, and shocking to the conscience, all of which deprived Amanda of her civil rights."