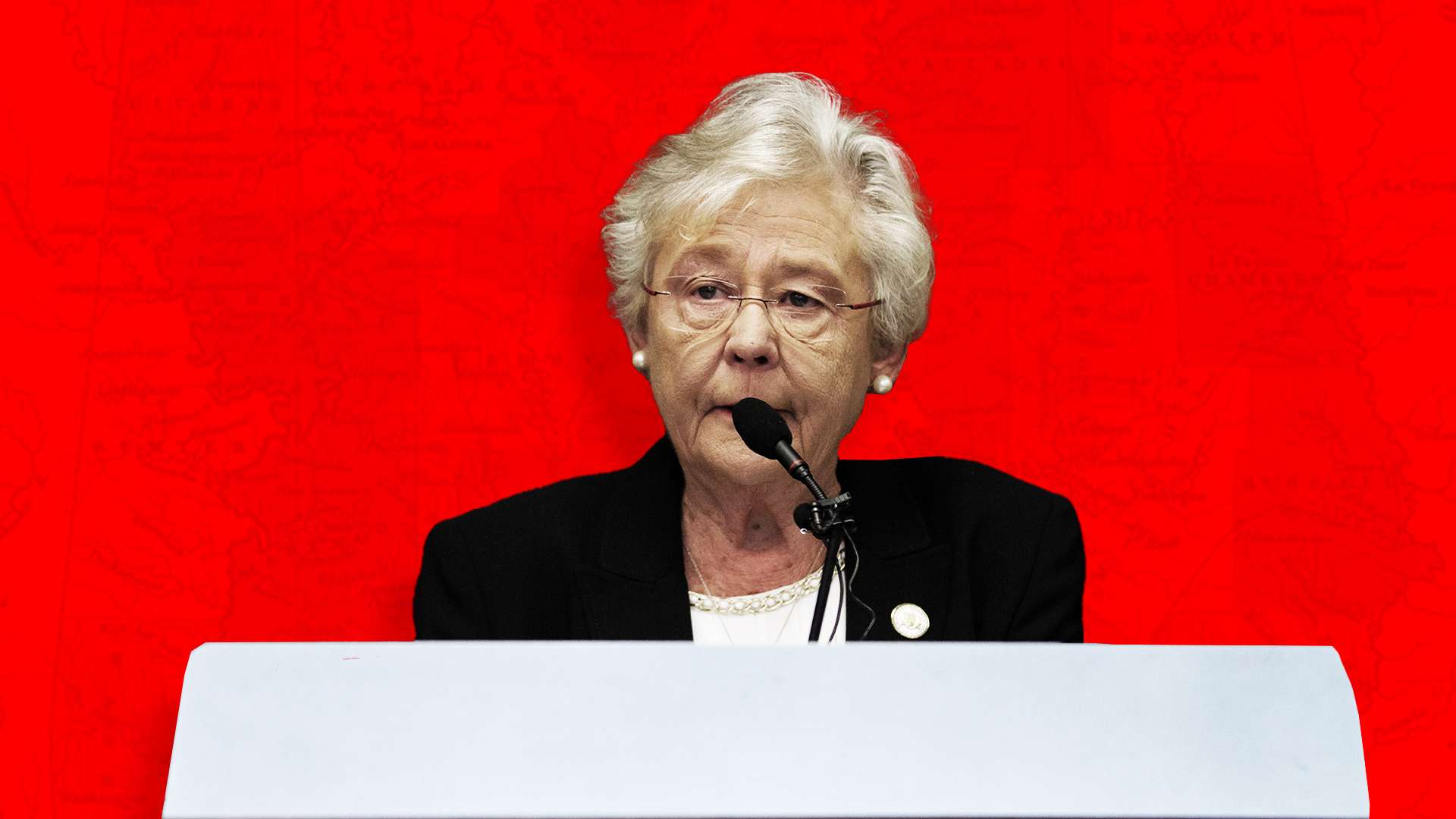 After calling for a moratorium on executions in the state, Alabama's governor has announced that executions will resume, following the completion of an investigation into the state's execution procedures. However, critics have raised concerns with the quality of the investigation, citing a lack of transparency—and some troubling legal developments—that make it likely that Alabama will soon return to botching executions.
Last Friday, Alabama Governor Kay Ivey (R) announced that the state would resume executions, following the results of an investigation into the state's execution practices. The investigation was ordered in November, following a series of high-profile botched executions in the state. While Ivey praised the investigation, stating on February 24 that it would allow the state to "resume our duty of carrying out lawful death sentences," critics took swift concern with the investigation—citing its lack of transparency.
"Far too many Alabama families have waited far too long—often for decades—to obtain justice for the loss of a loved one and to obtain closure for themselves," wrote Gov. Ivey on Friday. "This brief pause on executions was necessary to make sure we can successfully deliver that justice and that closure."
The investigation was carried out by officials in the Alabama Department of Corrections (ADOC), rather than an independent agency. ADOC didn't make the full results of its investigation public, instead simply releasing a two-page letter to the governor which loosely described the changes the agency plans to undertake.
In the letter, John Q. Hamm, the Department's commissioner, makes a vague commitment to increase medical staff, writing that ADOC will "add to its pool of available medical personnel for executions," though the letter doesn't describe what qualifications new medical personnel will be required to have, and if more medical staff will be involved in the execution process. Hamm also noted that the state has carried out multiple "rehearsals" of the execution process "to ensure that our staff members are well-trained and prepared to perform their duties during the execution process."
Most troublingly, though not surprisingly, Hamm praised a recent change to the state's execution procedures granted by the state Supreme Court. Last month, it granted an amendment to the state's execution rules, allowing the state to choose a "time frame" in which an inmate can be executed, rather than a set 24-hour period. This change appears to be motivated by the state's failed attempts to execute inmates Kenneth Eugene Smith, and Alan Eugene Miller as staff was unable to place the IV necessary to begin the lethal injection process before midnight on this execution date.
Hamm describes how this change will make it easier to limit inmates' ability to mount legal challenges to their executions, writing that "this change will make it harder for inmates to 'run out the clock' with last-minute appeals and requests for stays of execution."
In fact, Hamm's letter consistently used language that characterized legal appeals of death sentences as morally suspect, writing that "death row inmates will continue seeking to evade their lawfully imposed death sentences," despite minor policy changes. Ivey also deployed this framing of inmates' Constitutional rights to appeal their sentences, writing on Friday that "death-row inmates will continue doing everything in their power to evade justices."
This framing—as well as the lack of transparency—has sparked concern among critics, who argue that, despite the pretense of an investigation, the state is doing little to meaningfully address its botched execution problem.
"No one buys this sham of a review," wrote Josh Moon, a reporter at the Alabama Political Reporter. "And the reason we don't buy it is because we all have functioning brains. And those functioning brains tell us that you can't repeatedly botch executions—and botch them because you're repeatedly failing to accomplish some of the simplest tasks related to that execution—and not have way bigger issues than needing to practice more."