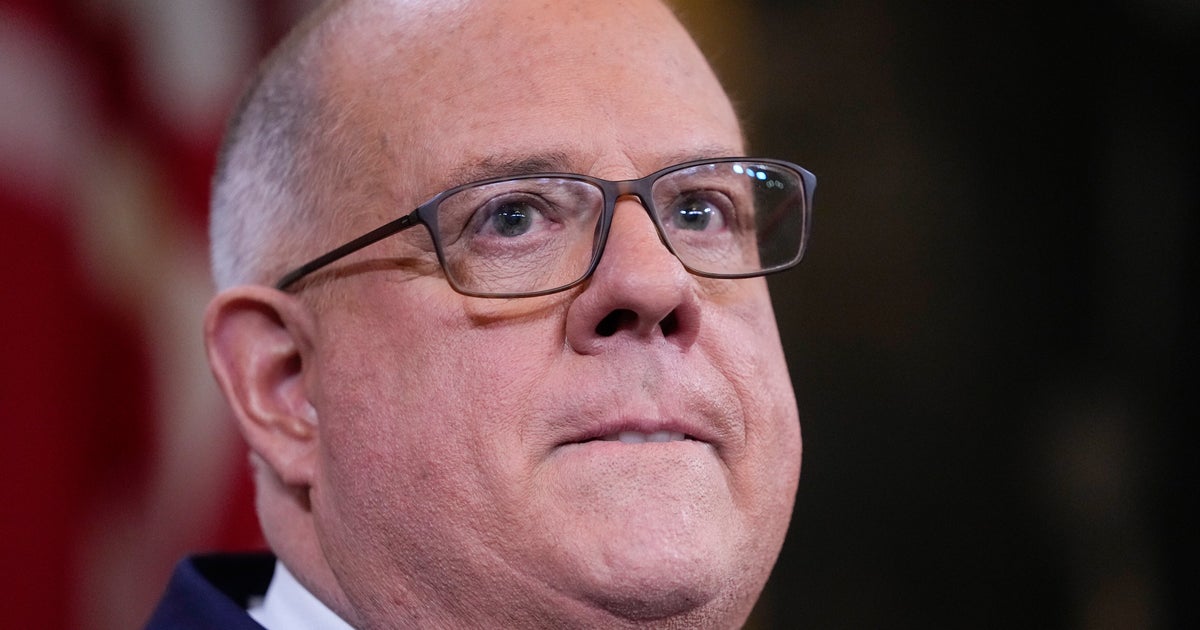 Former Maryland Gov. Larry Hogan (R) on Sunday said he would "absolutely" consider staying out of the presidential contest in 2024 if his candidacy looked likely to benefit former President Donald Trump.
As more Republicans are mulling a 2024 run, there is concern that that could eventually help hand Trump the nomination.
"That would be a pretty good reason to consider not running, absolutely," Hogan told NBC's "Meet the Press."
Hogan, a moderate Republican and Trump critic, said he cares more about the future of the GOP than his own future within the party, as he weighs a run for the Republican nomination for president.
"If we can stop Donald Trump and elect a great Republican commonsense conservative leader, that certainly would be a factor," Hogan added.
Hogan has been floated as a likely 2024 presidential candidate, but he told NBC's Chuck Todd he hasn't made up his mind yet.
"I said I'm going to take a pretty serious look at this and I'm traveling around the country just trying to get a feel for what Republican voters want, what Americans are looking for, and we're going to make a decision in a relatively short period of time," Hogan said.
Last week, former U.S. Ambassador to the United Nations Nikki Haley became the first Republican to launch a bid to challenge Trump, who declared his candidacy in November.
Haley, who also previously served as South Carolina governor, called for "a new generation of leadership."
Other potential candidates include Florida Gov. Ron DeSantis, former Vice President Mike Pence and former Secretary of State Mike Pompeo.
Hogan said it would be "silly" for the Republican National Committee to require candidates to pledge to support the party's presidential nominee in order to get on the debate stage.
"If they say you're not going to be on the debate stage if you won't commit to support the nominee, then President Trump won't be on the debate stage, and I don't think anybody believes that that's going to happen," Hogan said.
Hogan previously blamed Trump for the party's poor showing in November's midterm elections.
"It's basically the third election in a row that Donald Trump has cost us the race, and it's like, three strikes, you're out," he said.