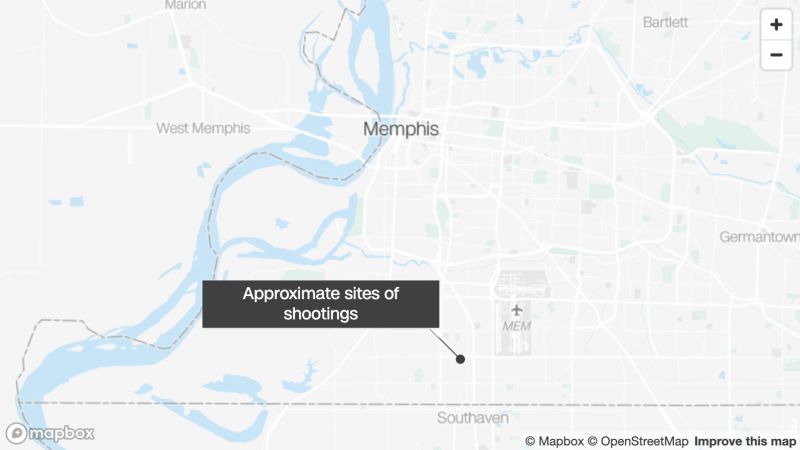 Authorities are asking for the public's help in finding whoever killed one person and injured 10 others in a pair of shootings that investigators believe are connected, the Memphis Police Department said.
Officers arrived at Live Lounge in Memphis at about 12:43 a.m. Sunday where two shooting victims were found and taken to a hospital in critical condition, police said.
Five more shooting victims were taken to area hospitals by private vehicle in non-critical condition, police said.
While at the Live Lounge scene, officers learned of more shooting victims nearby.
There, police found a deceased male victim and three more victims who were taken to a hospital in critical condition.
Five of the 10 people injured were released from the hospital by Sunday afternoon, the police department said in a statement on Twitter. "The five victims who were in non-critical condition have all been released from the hospital," the statement said. "The five additional victims remain in critical condition."
Police say they believe the two scenes are connected, but no suspect has been arrested.
"There is no "solid description of the suspect(s)" Memphis police tweeted.
It's not clear what led up to the shootings, and it's unclear whether the shooter or shooters knew the victims.
Anyone with information is asked to call CrimeStoppers of Memphis and Shelby County at 901-528-CASH (901-528-2274)
The US has suffered 78 mass shootings in less than two months, according to the Gun Violence Archive. The non-profit defines mass shootings as those in which four or more people were shot, not including the shooter.