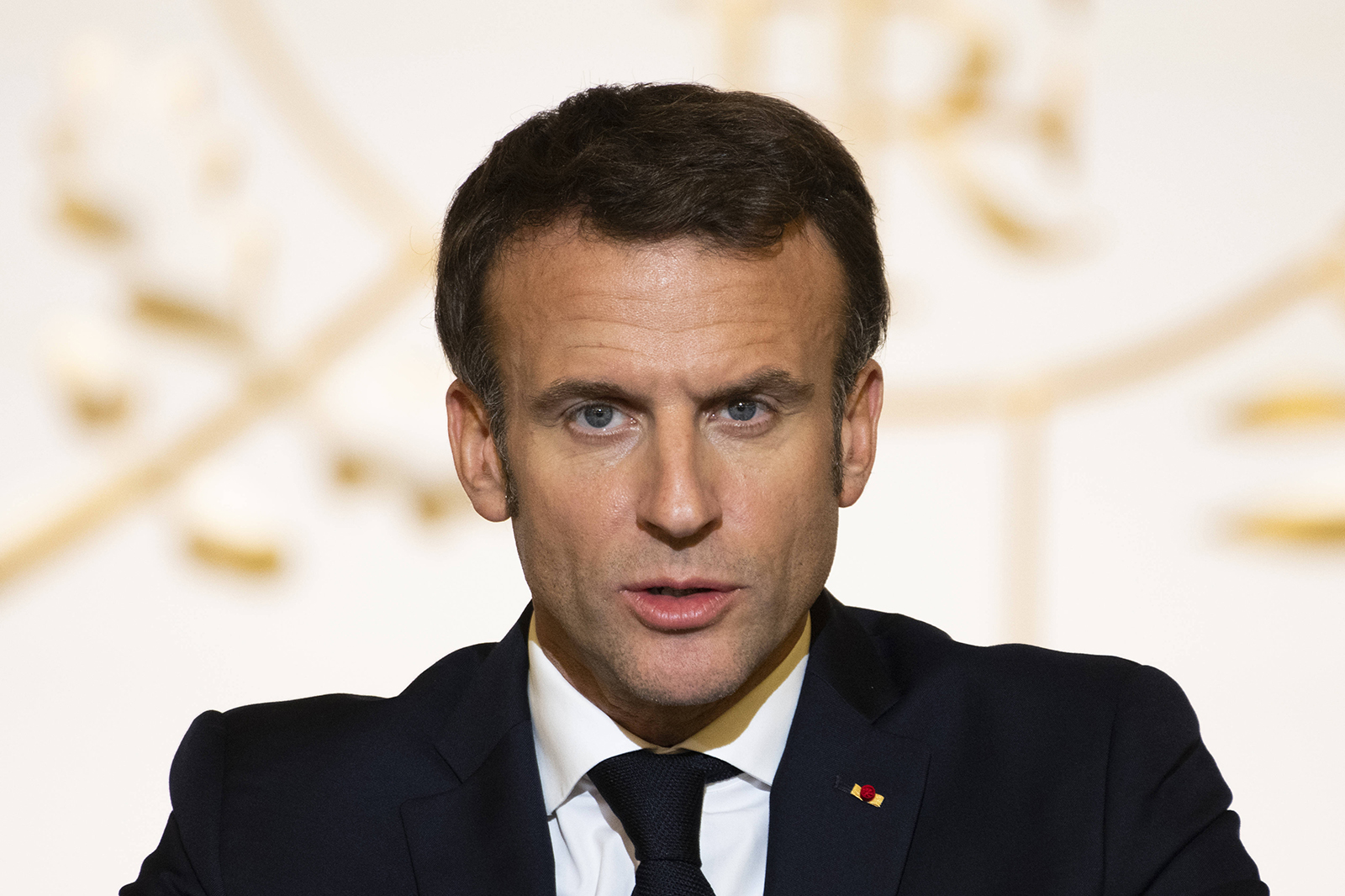 French President Emmanuel Macron will discuss a range of political issues with US President Joe Biden next week including the war in Ukraine, trade issues and climate change, according to a French government official. 
Beginning Wednesday the White House will host Macron and his wife, Brigitte Macron, for the first full-scale state visit of Biden's administration. 
The visit will be a multi-day affair with formal ceremonies, meetings and a black-tie dinner on Thursday. 
Macron is the first French president to be offered two state visits, a gesture that "underscores the alliance between the two countries," according to the official. 
"It will be a different visit to the one with Trump as the dynamic won't be the same," the official said.
Macron, now in his second term, has emerged as the leading voice to advocate for the European Union. He is expected to raise concerns over Biden's Inflation Reduction Act, a US climate and tax law seen as a major threat to European companies. 
"We cannot risk a shock on European industry," the official said. 
Macron is also expected to tackle energy issues, and he will emphasize that the sanctions on Russia aren't having the same consequences on Europe and the US.
"The U.S is self-sufficient, but the EU does not produce gas or petrol, so we are very impacted by energy prices, and once again it's another problem for European industry," he said. 
The relationship between the leaders hasn't always been smooth sailing.
A failed deal for France to produce nuclear-powered submarines for Australia caused a major international rift, with the French ambassador to Washington, Philippe Etienne, being recalled for what was believed to be the first time in the nearly 250-year-old history of the alliance
Speaking to CNN's Melissa Bell on Thursday, the ambassador said trust had since been "restored."